No, no, that's not right. How could I be the walrus? After all, I am the cormorant. The thoughtful one on the right, not that gauche fellow on the left.

Or maybe I'm the pelican-as-librarian, keeping one or the other or both eyes on you. Don't make me come over there.
Or I could be the pelican-as-teenager, delighting in my new wings and in how much space I can take up.
Or maybe I am the pelican-as-introvert, intruding the very least.
Or, you know, I could be the startled/laughing gull.
Wait, what?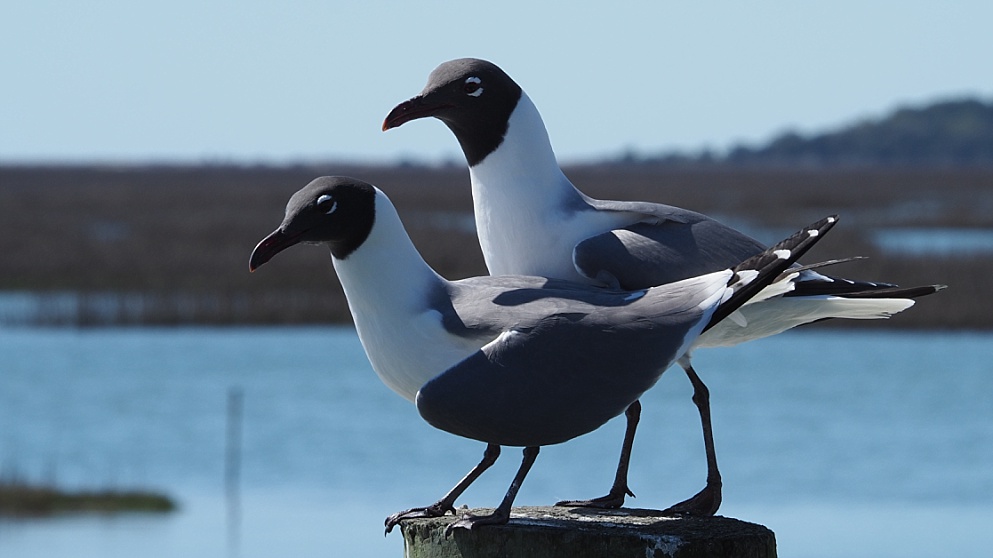 But I am definitely not the walrus. I never did get that song.