As the 2022 growing season winds down in the Ottawa Valley, some parts of the country aren't quite ready to throw in the towel. The Left Coast, for instance, still has abundant greenery.
Some is right at eye level, backlit by the angled sunlight.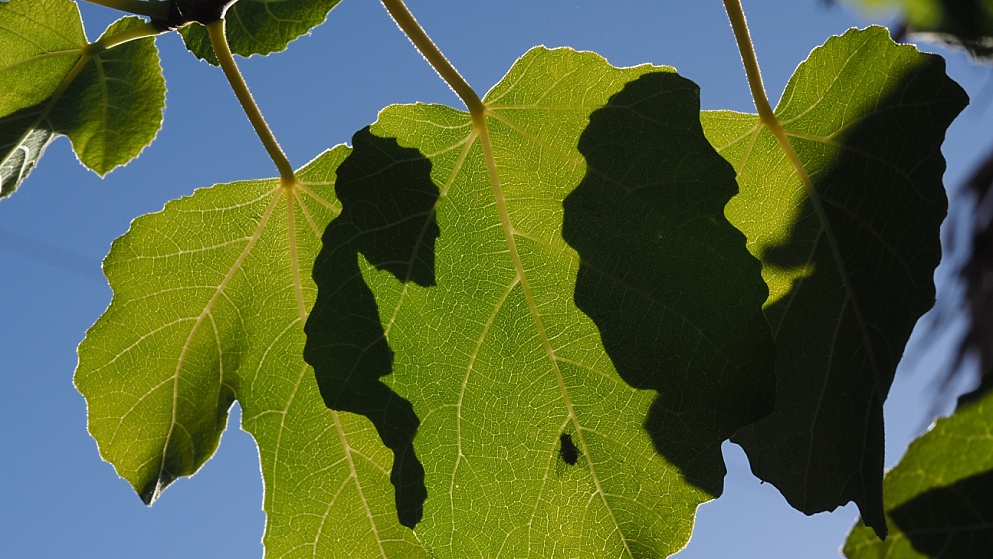 Some is at the look-up-waaay-up level.
Even in that relatively temperate place, though, you can see the inevitable hurtling down the track.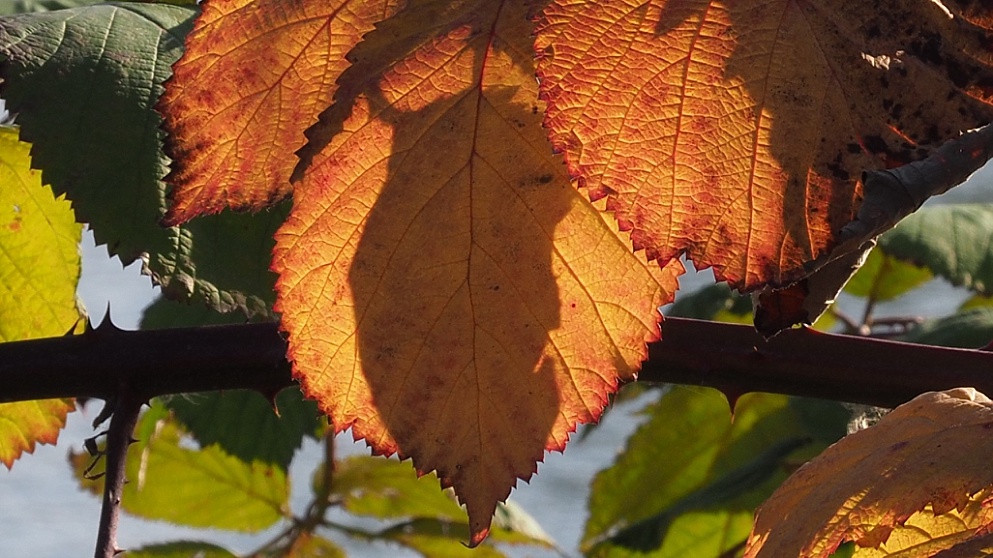 You can also see a face-in-profile in the shadow (spiky hair, overhanging brow, eye socket, angular nose, and open mouth on the right side of the shadow).
Every day and every walk remind me that I don't need to go the ends of the Earth to find beauty. It really is everywhere.