I have no idea what this path sign means, but at least I saw it. (To call it a trail marker would be a tad overwrought. The wide, groomed-but-dusty paths accommodate pedestrians of all skills and levels, as well as wheelchairs. The wilderness it ain't.)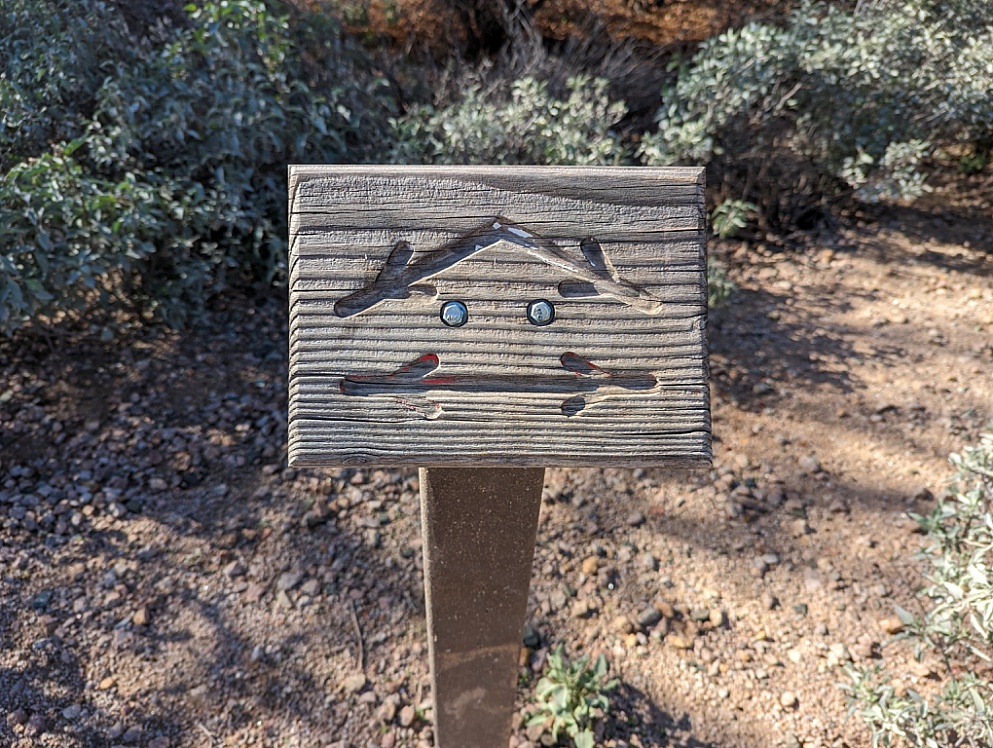 Our recent return to Veterans Oasis Park showed great growth in the plantings surrounding the artificial ponds–so much growth that it was sometimes hard to get close to other Park visitors.
It's hard to give/get the feel of these urban-but-also-desert parks. The fluttery to-ing and fro-ing of small flocks of birds above my head. The grit under and on my shoes. The smell of the creosote bushes alongside the path. The sudden sighting of a well-camouflaged roadrunner. The sprinkle of colour through sage-green bushes: tiny flowers that lift the heart even though they don't take a good picture.
This 10-second video adds at least something to the false quiet stillness and sameness of any photographic view.