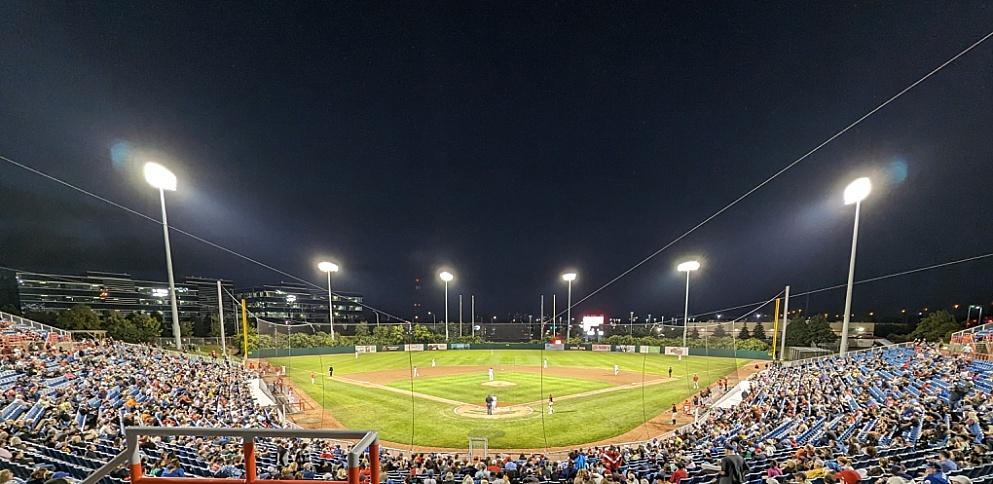 It's not what you're thinking, but it was quite a night. The home team lost their final home game of the season, but the crowd left the stadium pretty cheery. Well, I know I did.
After all, in addition to an evening of baseball on a warm night with almost no breeze, we had balloons . . .
We had a blue super moon, or maybe a super blue moon, not to be seen again until 2037.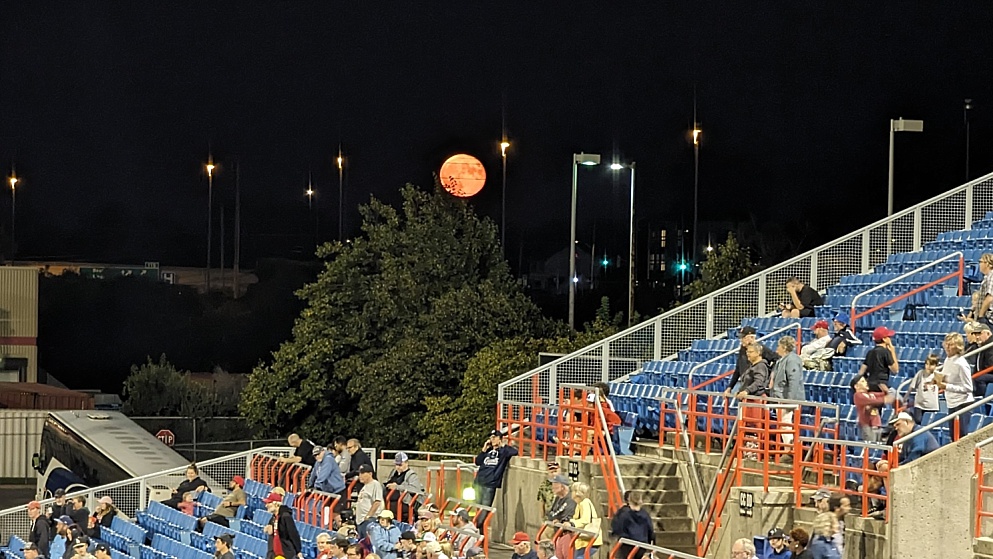 And we had bursting-in-air.