Quick! What's this a picture of: flowers or a harbour?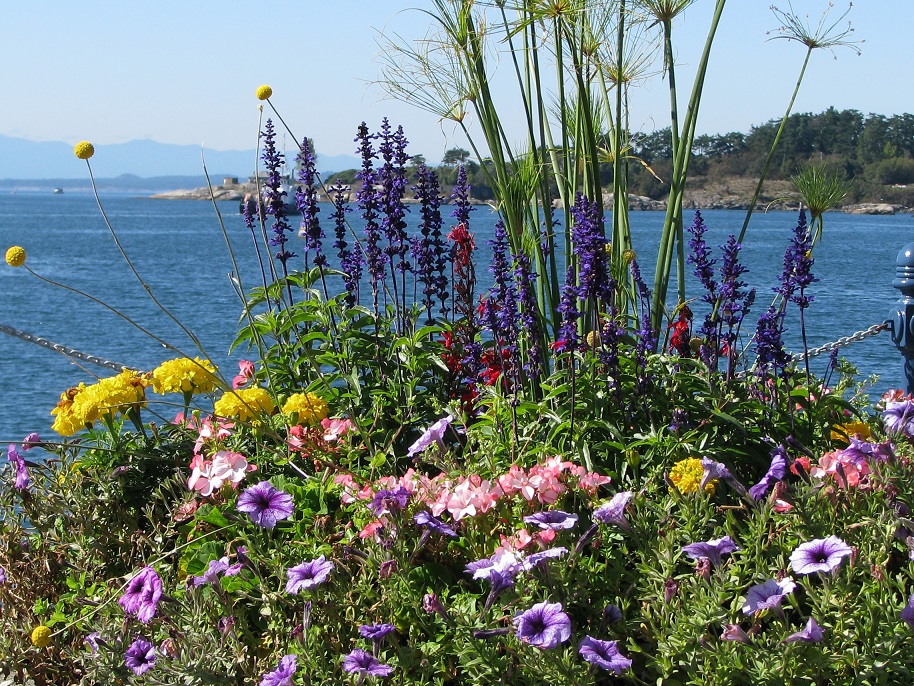 Umm, both? Hence the dual categorization of this photo: flora and landscapes.
Don't you just love foreground and background? At least when both are lovely or interesting? Of course, it's a different matter when I can't (or, sadly, don't think to) find a place to stand or crouch that doesn't include some unwanted element in one of those . . .