In writing it's called parallel structure: repeating similar phrasing adds clarity and force.
In photography, I expect it's called something, too: composing a photo with similar visual elements (colour, shape, line, object) in different parts of it adds a little something. What, I'm not exactly sure, but I like it.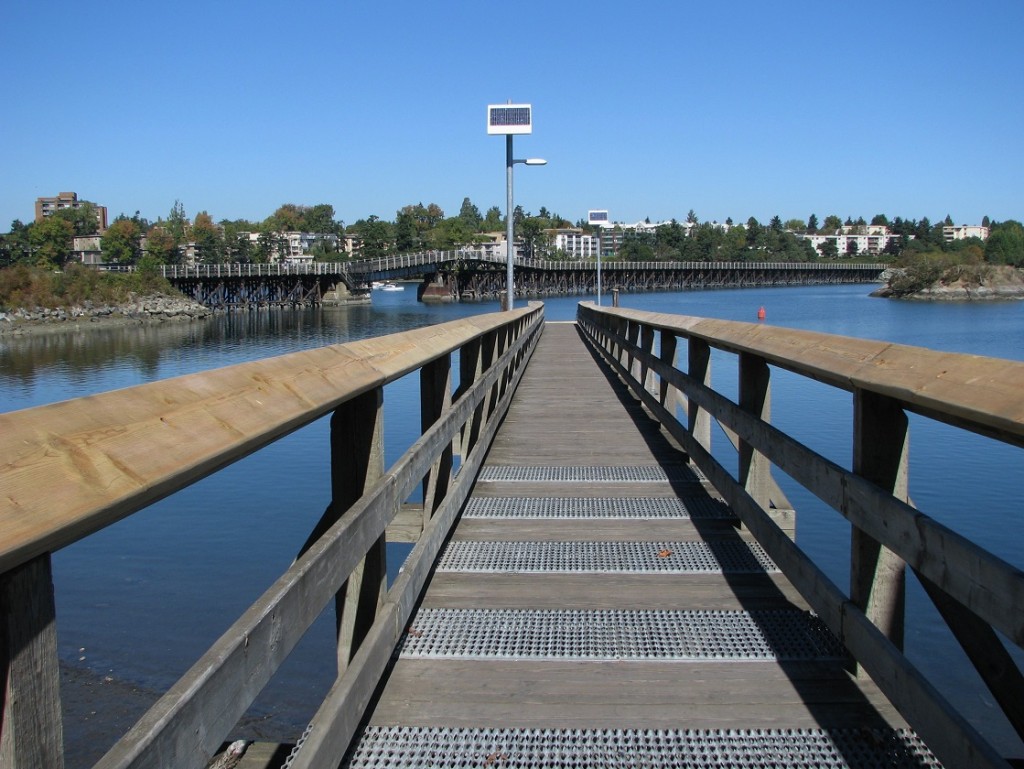 If only I could have got rid of those pesky metal uprights.