Snake!
Our guide's inflection wasn't the same as mine would have been, that's for sure. As she leapt out of the passenger side of the truck, she sounded, well, excited.
Snake!
If I had spotted the Snake! first, I might have sounded more agitated than excited.
Snake!
We pulled up slowly and watched as it did that odd side-to-side wiggle to move. As we stopped, it stopped, raised its head, opened its mouth, and did something ominous with its fangs. A hiss? Then it settled back a tad, and waited.
Snake!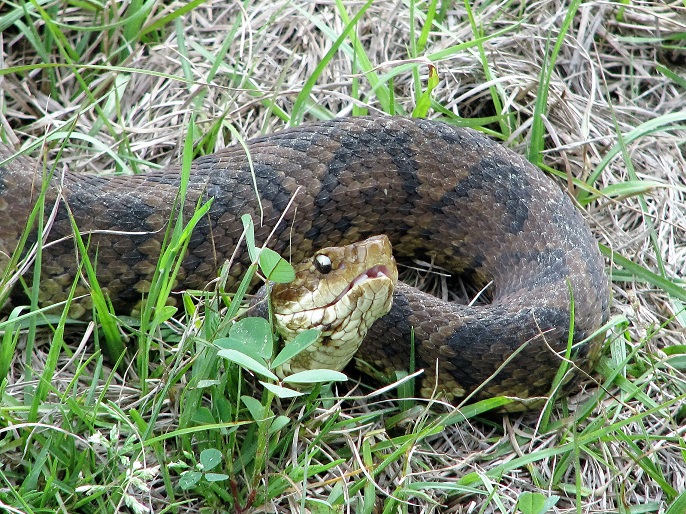 Snake!
Pressed, our other guide allowed as how a bite wouldn't kill you, but it would sure enough ruin your day. Me, I was happy to stay in the truck.
As it slithered under our vehicle and failed to emerge out the other side, I did wonder just a tad uneasily whether it was also a good climber.
Save