The freeways in metro Phoenix are a wonder of layered swooping ramps, offering many striking views to a car passenger.  But getting a striking photo of them is trickier than I once thought:
Composition – many of the views I love rely on elevation I can't achieve except in a vehicle, whizzing by on an adjacent ramp, and most of the ground-level viewpoints are marred by street signs, streetlamps, and wires
Safety – many of the places I might like to stand are likely illegal (slopes in the midst of several ramps), and anywhere I can stand is at least adjacent to high-speed traffic
So this is the first of what will likely be many attempts over the next few years to capture these amazing structures.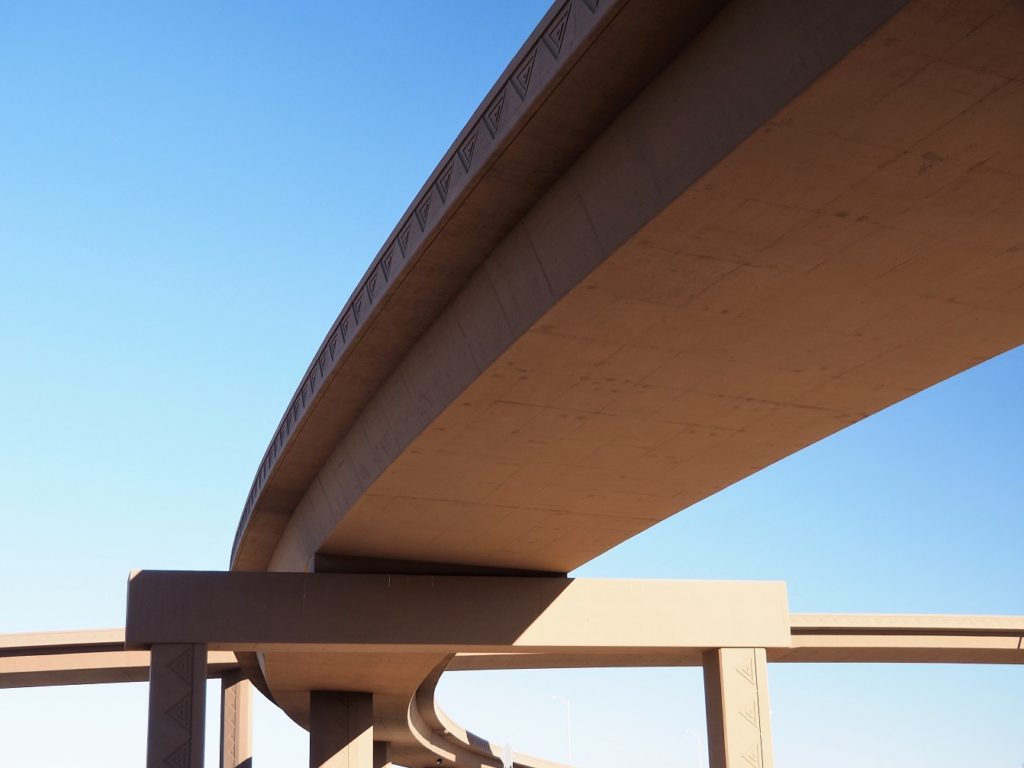 Save
Sharing is good . . .