I don't take many landscape shots, being drawn more to the small surprises, perhaps.  Well, and big bridges.
But sometimes the composition is right there for the taking.
Neither of these is an exotic or picturesque location in the usual sense; both are sometimes striking indeed.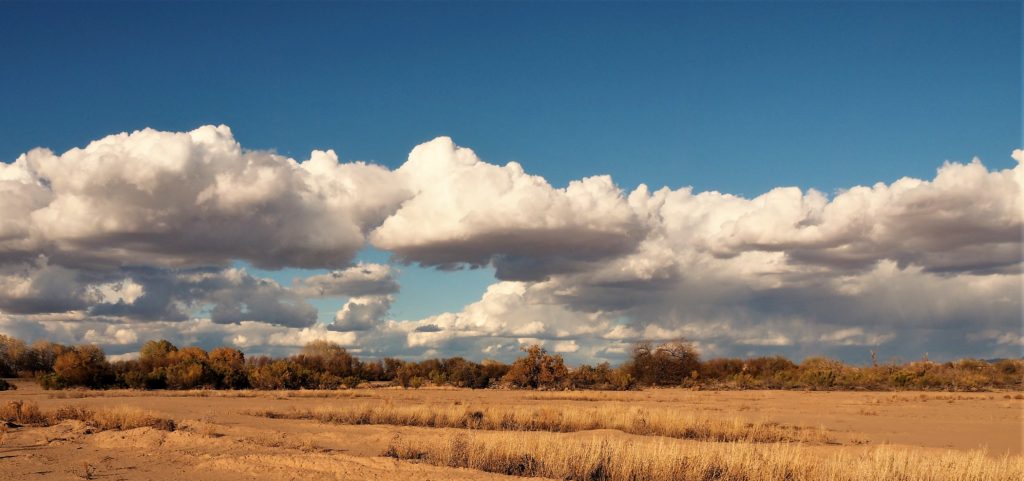 Sharing is good . . .