I've never driven the 736-km Dempster Highway, but I know someone who has.
The Dempster Highway, also referred to as Yukon Highway 5 and Northwest Territories Highway 8, is a highway in Canada that connects the Klondike Highway in Yukon to Inuvik, Northwest Territories on the Mackenzie River delta. – Wikipedia

Much of the highway follows an old dog sled trail and the highway gets its name from Royal Canadian Mounted Police Inspector William John Duncan Dempster, who, as a young constable, frequently ran this dog sled trail from Dawson City to Fort McPherson NT. – Wikipedia
I'm familiar with highways built on top of logging roads, but a dog sled trail? All right, then. The Dempster goes back a ways, but the highway as we know it today officially opened on 18 August 1979, making it 38 years old today. Officially. It's Canada's only all-weather road that crosses the Arctic Circle and it's gravel. On gravel.
The design of the highway is unique, primarily due to the intense physical conditions it is put through. The highway itself sits on top of a gravel berm to insulate the permafrost in the soil underneath. The thickness of the gravel pad ranges from 1.2 m (3 ft 11 in) up to 2.4 m (7 ft 10 in) in some places. Without the pad, the permafrost would thaw and the road would sink into the ground. – Wikipedia
Until last year, there was a 194-km ice road extension from Inuvik to Tuktoyaktuk, but a new all-season road is scheduled to open this fall, with 8 bridges and everything.
Which subject – bridges – brings me back to the friend who has driven the Dempster: a now-retired Army engineer who as a young man spent four years (instead of the planned two) as the Canadian Forces Engineering Technical Advisor on the Eagle River Bridge, but who was posted elsewhere before the bridge was finished.
The Eagle River Bridge was a case study in design for remote permafrost conditions. It was a joint exercise involving engineers from the Department of Public Works, who designed it, the Department of Indian and Northern Affairs, who paid for the materials, and the Canadian army, who built it as part of a 1976-77 training program. – Yukon News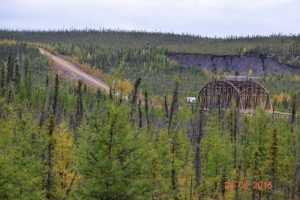 In 2016, this friend drove the Dempster and saw his completed bridge for the first time. And kindly loaned me his photographs for this blog.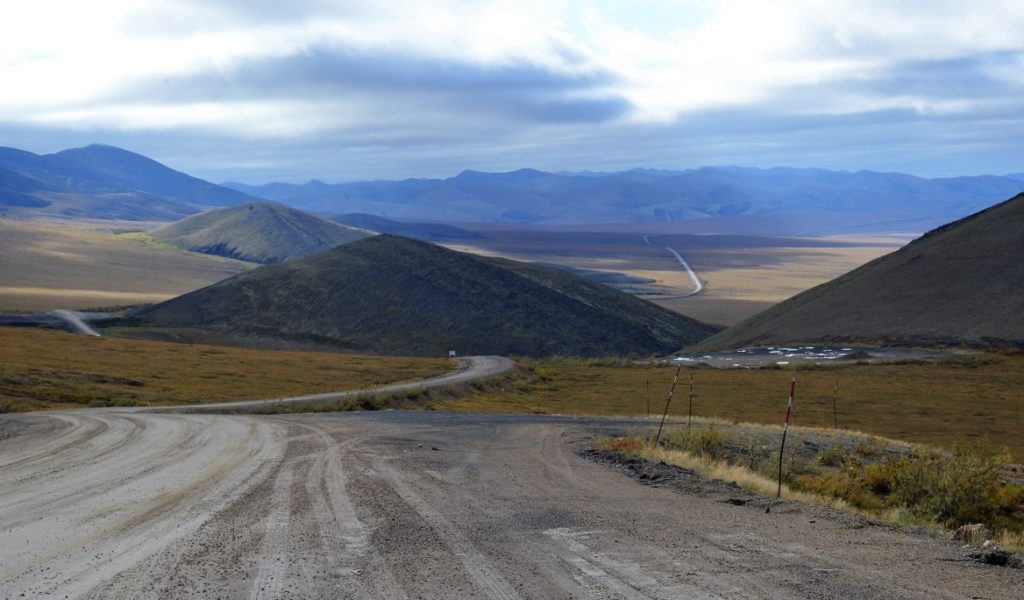 You can read more about the Dempster here, including a mile-by-mile photo log.
Save
Save
Save
Save