Our travels this summer took us to Yellowstone National Park – a first for the Big Guy, a first for me since I was about 10. We went to see geysers, but as we drove through the foothills we hit meadows of wildflowers in bloom.
Completely unexpected; completely gorgeous.
As always, I alternated between going for the big picture . . .
. . . and being satisfied with just one.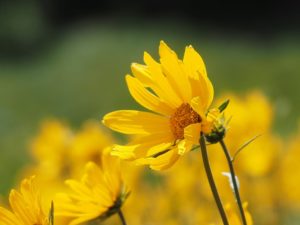 Between being happy when the wind stopped blowing . . .
. . . and being happy when I managed to capture some sense of motion.
And sometimes, well, I just had the feeling they were trying to tell me something.
Save
Save
Save
Save
Save