I first saw these birds in Arizona.  They were one of the first unknown birds I saw that I was able to identify from my bird book (I mean, check out that orange-red eye), so they've been a favourite.  I usually see them snuggled into a bush, either asleep or perching stock-still.  You don't need to worry about a fast shutter speed with a night heron.
So when I saw one in the water, more-or-less actively hunting (which still involved a lot of standing stock-still), I was pretty excited, even though it was a fair distance away.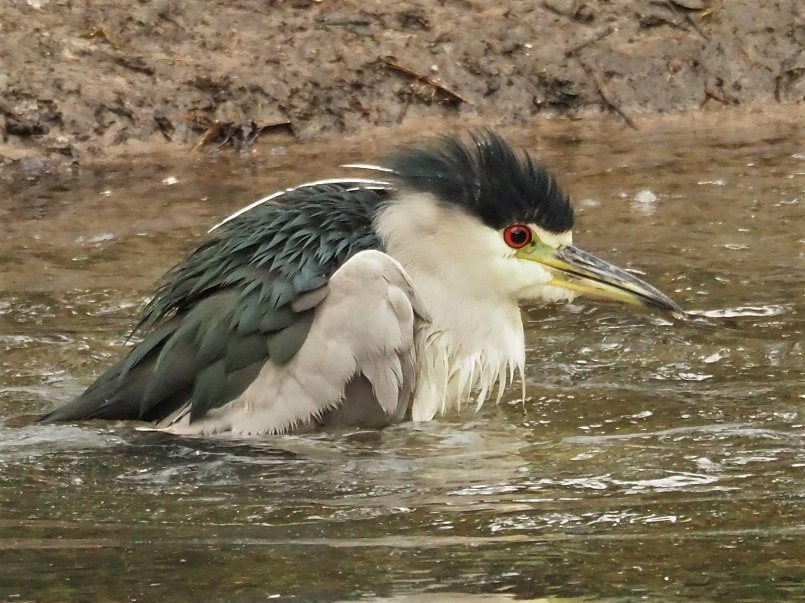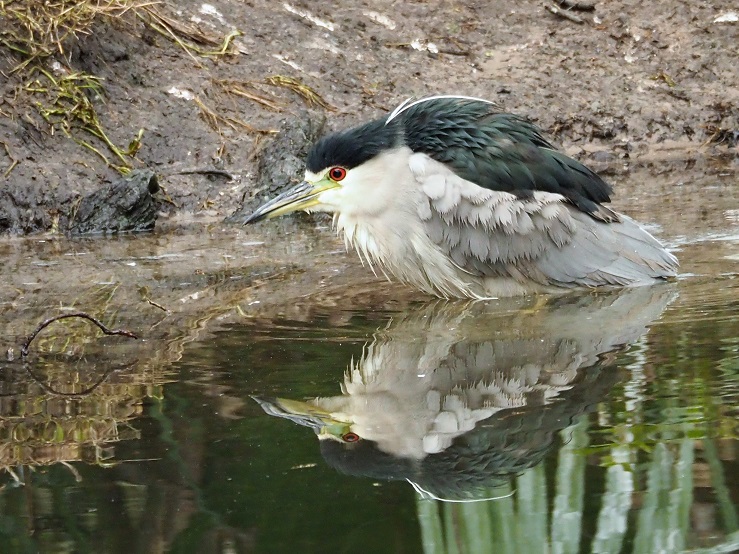 Sharing is good . . .