Earlier this week I posted a cluttered skyline of Myrtle Beach.  Today, a different kind of skyline and a different kind of clutter, if you like.
I've been trying to get good shots of birds in flight for a while now.  A newer camera and a longer, faster lens have both helped, even when shooting at a great distance.  From the deck of a boat.  In a fair breeze.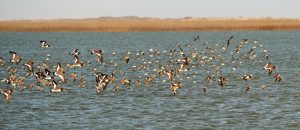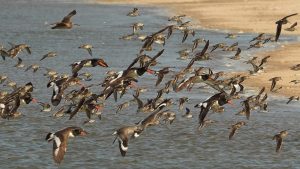 Sharing is good . . .