Foam on a beach makes me nervous.  Is it a sign of a contaminant in the water?  I just don't know.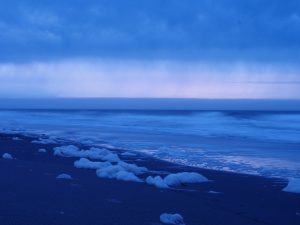 Persistent white foam is bad enough, evoking thoughts of soap suds; thoughts around yellow-brown foam are best left unevoked.
Sometimes, though, the bubbles seem both pretty and pretty innocuous.