Fields of sunflowers grace the secondary highway between Kenora ON and Selkirk MB at apparently random intervals.  With the car obligingly pulled over at one such spot, I step out onto the shoulder.  The field lies on the other side of a ditch filled with grasses, reeds, and thistles, but, thankfully, no water.  I silently bless the recent drought-like conditions.  Wearing sandals, I take each step deliberately, not to say gingerly, trying not to think about Class Insecta, Order Rodentia, or Suborder Serpentes.
Note to self: The pursuit of iconic photos might go better with walking shoes.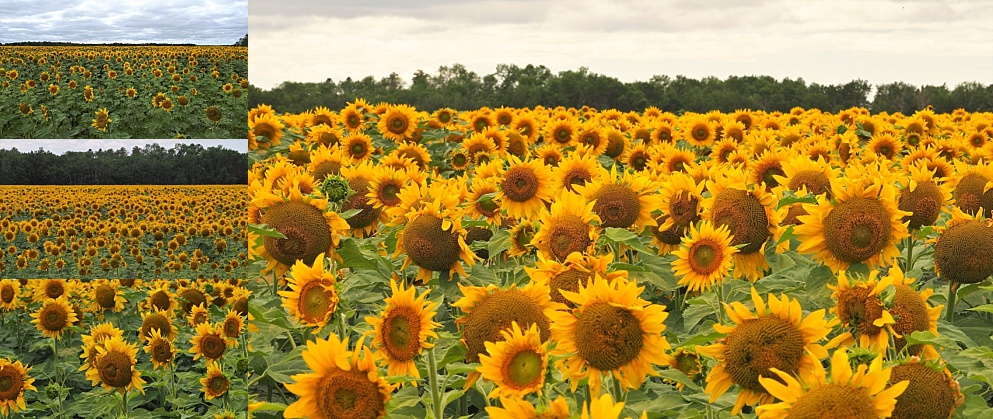 Sharing is good . . .