How do you play the violin?
It's easy.
Just put it under your chin,
and drag the bow back and forth across the strings
to make the desired notes.
It's an old joke, albeit one I can't find online. On the other hand, I did find out how to draw a violin in just 15 steps.
Now, what reminded me of that? This sign in the international arrivals section of Dublin Airport.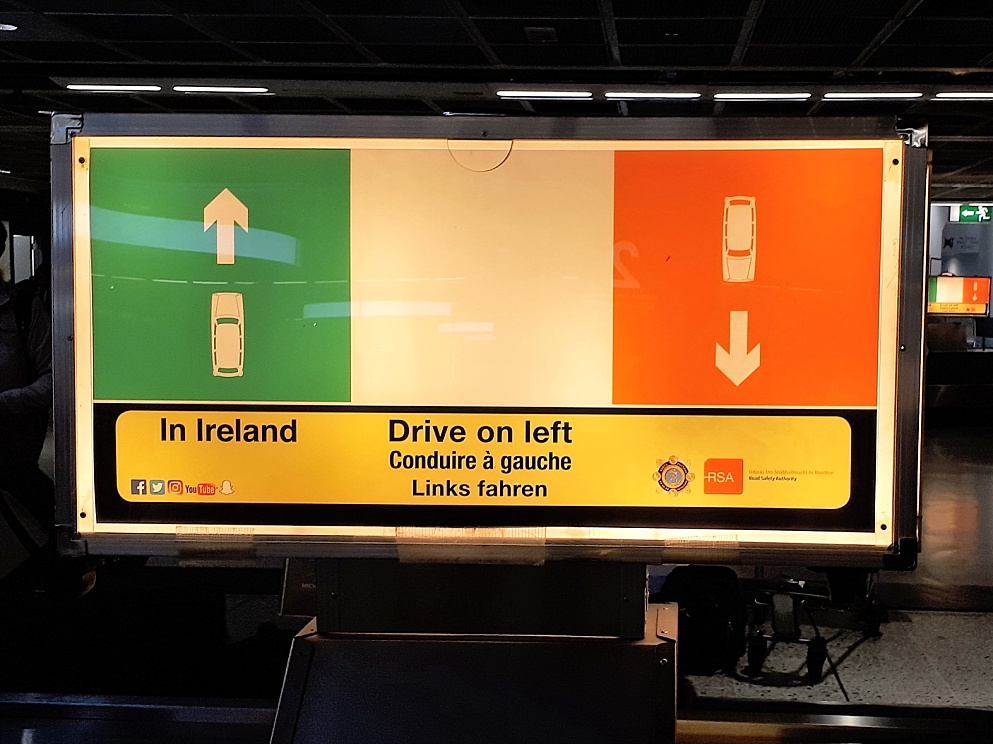 My first thought was that Dublin Airport might not be the best time to learn this traffic fact. But, of course, how hard can it be to drive on the left?
It's easy. Just do a real-time right-to-left conversion on every driving action you undertake, and override a lifetime of reflexes.
It's so easy, you could probably play the violin simultaneously. Maybe a simple little Paganini concerto.