Early-morning photography has one obvious disadvantage: It must be executed in the early morning. Pre-dawn, typically.
But there are some undeniable advantages, too: empty streets, reflections of lights in placid rivers, and no people milling about interesting locations. It allows me to get photos I can't get any other time of day.
So I hit the streets of Belfast between 5 and 6 AM two days in a row, fighting off unforecast showers one morning. I followed a route the Big Guy and I had walked the afternoon before — a loop down to the River Lagan and back to our hotel.
The upper left photo in this first collage was the result of a city bus blasting through my scene. I like it better than the intended plain-Jane shot of the bus shelter.
At the river, the early morning jaunt showed me a light display not available during office hours.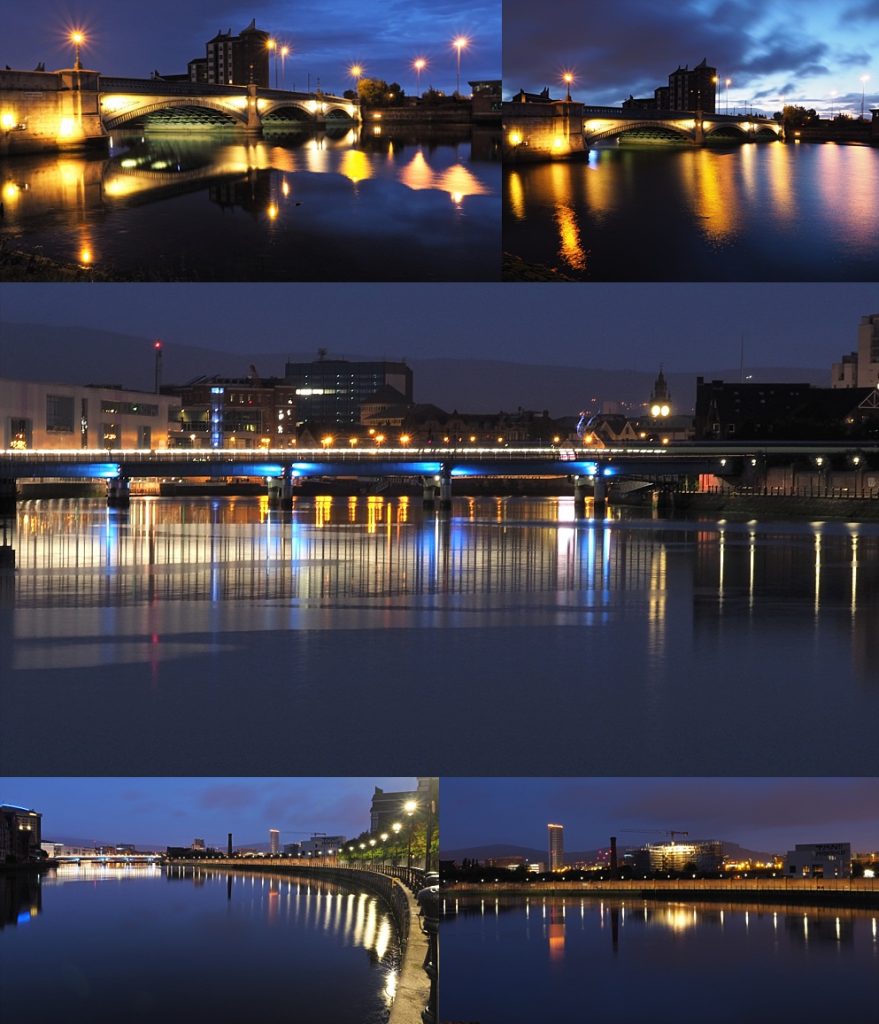 Finally, Belfast has oodles of street sculpture; for example:
the aptly named Big Fish (aka the Salmon of Wisdom), which celebrates the clean-up of the river
the Spirit of Belfast, whose name baffles me, although I quite like the shape
the Beacon of Hope, which has attracted more nicknames than all the others put together, I expect — from Lula with the Hula to The Thing with the Ring.
As with signature bridges, city planners don't seem to give much, if any, thought to the photograph-ability of their installations, making it hard to find a place to stand that doesn't have street lights, garbage cans, and other intrusive elements in the sightline. Guys. Get with the program.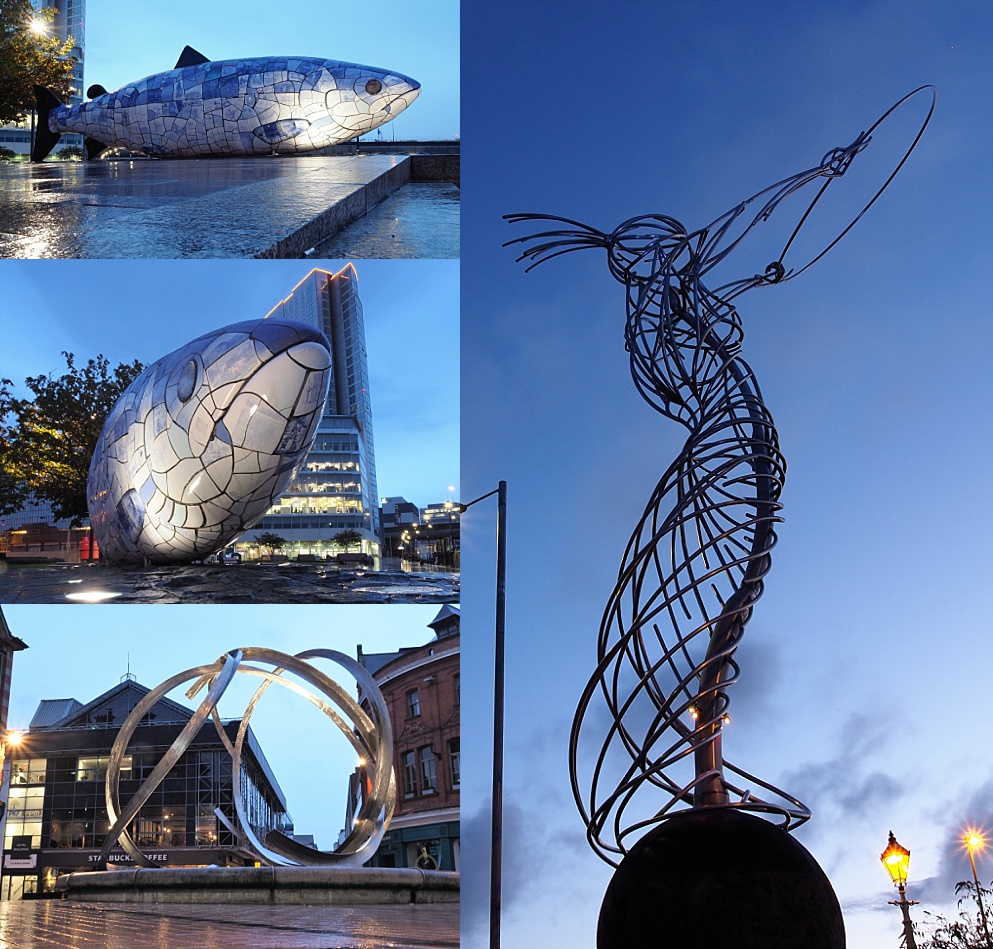 And the final advantage? No matter how carefully I recce and plan these photo shoots, there are always some surprises . . .