This is my typical photo of a red-tailed hawk: out of focus and nearly out of the frame.
So, imagine my pleasure when one of these overhead shots actually worked out better.
And then imagine my delight when a red-tailed hawk balanced itself against the wind gusts in a not-too-tall tree, just long enough for me to get a close-up.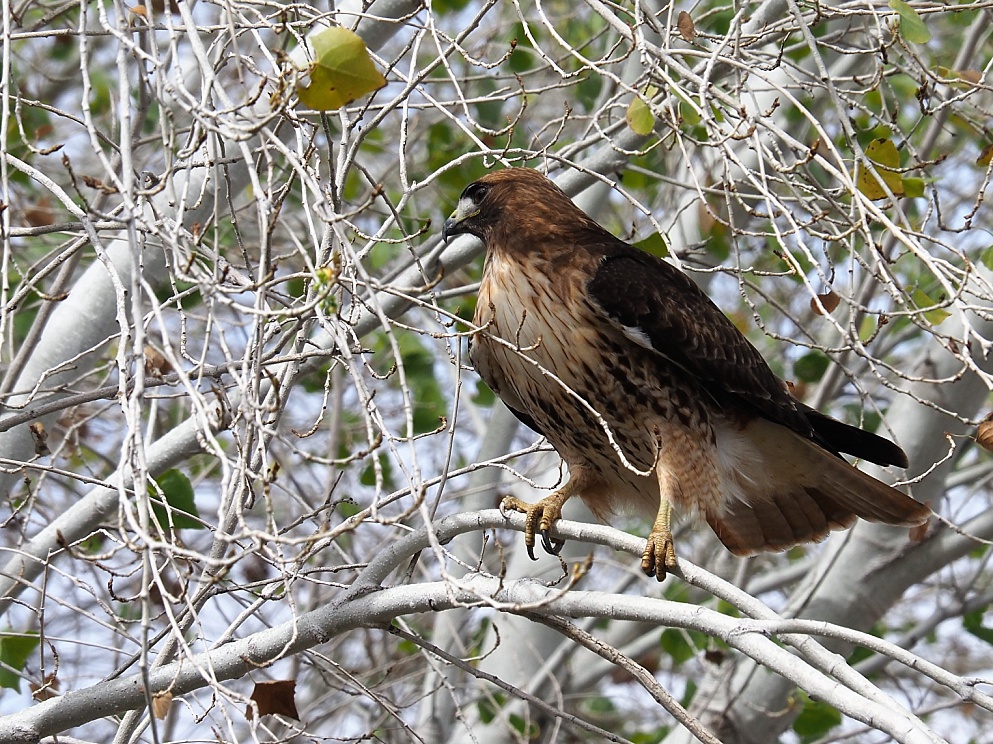 Well, two close-ups. Wahoo!