I'd say that it's indisputably true that the road between Phoenix and Tortilla Flat offers, almost exclusively, vistas messed up by power lines. But despite my whinging, Fish Creek Lookout has plenty of nice views unencumbered by power lines.
Both the far vistas . . .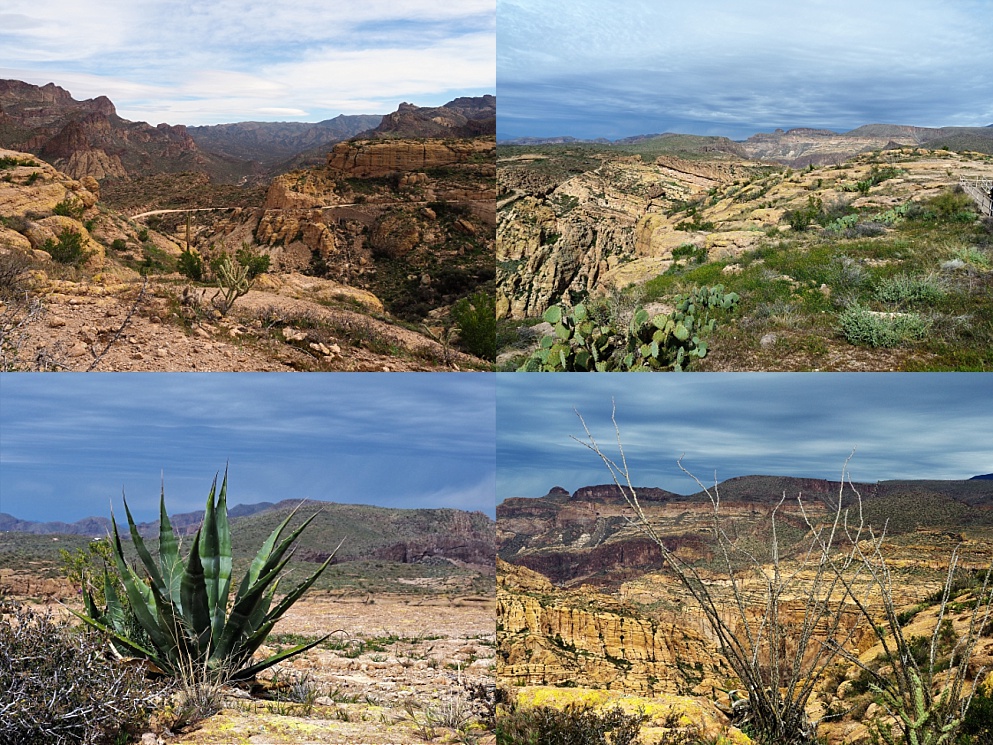 And the near vistas, as well . . .