For now we see through a glass, darkly; but then face to face:
now I know in part; but then shall I know even as also I am known.
– Corinthians 13:12 KJV

Early imprinting lasts: In this case, a weekly exposure to Bible readings. Without any pretense at serious, ongoing Biblical study, I still have bits and pieces that surface at odd (hopefully apropos) moments.
As, for example, when I see birds through intervening twigs and branches and leaves, oh my, I go ahead and take the shot but mutter under my breath, "Through a bush, messily." I've learned that the camera does varying things to those intervening twigs and branches and leaves: They're translucent or smeary in some cases and yet quite solid and defined in others. To me, these varying effects are still unpredictable (something to do with depth of field, I expect), for "now I know in part."
But even as I take the through-the-bush shot, I still hope for that eventual seeing face-to-face. And sometimes, the birds cooperate.
Green Heron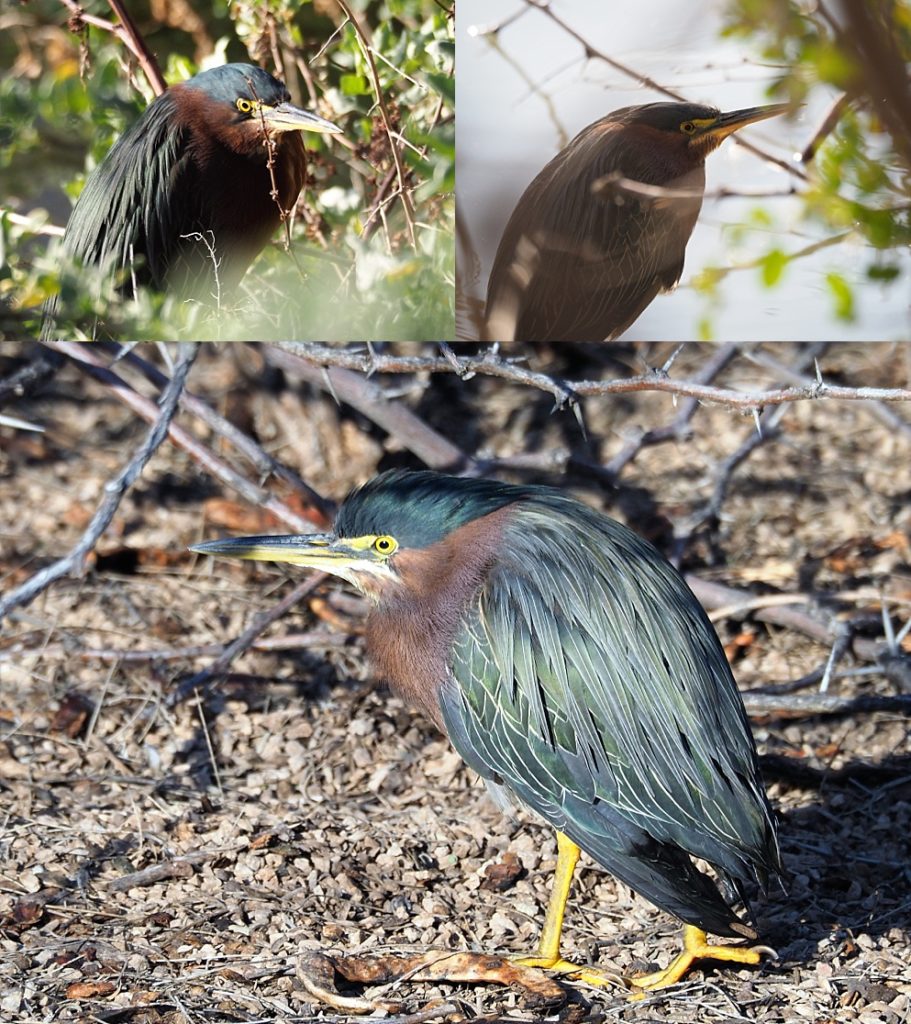 Black-crowned Night Heron
Great Egret