Returning to the Gilbert Water Ranch for what might be my last chance this season at birds-in-flight photos, I found slim pickings. The pelicans, black-crowned night herons, green herons, great blue herons, avocets, stilts, and great and snowy egrets have largely moved on, it seems. Indicating warming temperatures north of here, that augurs well for my own imminent travel but it reduced my photo ops, for sure.
Of course, there are always some birds to be seen. Like gila woodpeckers clearing out a cavity in a saguaro cactus, presumably in readiness for nesting, and a mourning dove already nicely settled onto its eggs in a cavity in the same cactus.

Like a hopping-on-one-foot female avocet, disturbed by a turtle. Like an annoyed muscovy duck, an indignant double-crested cormorant, and a splish-splashing long-billed dowitcher.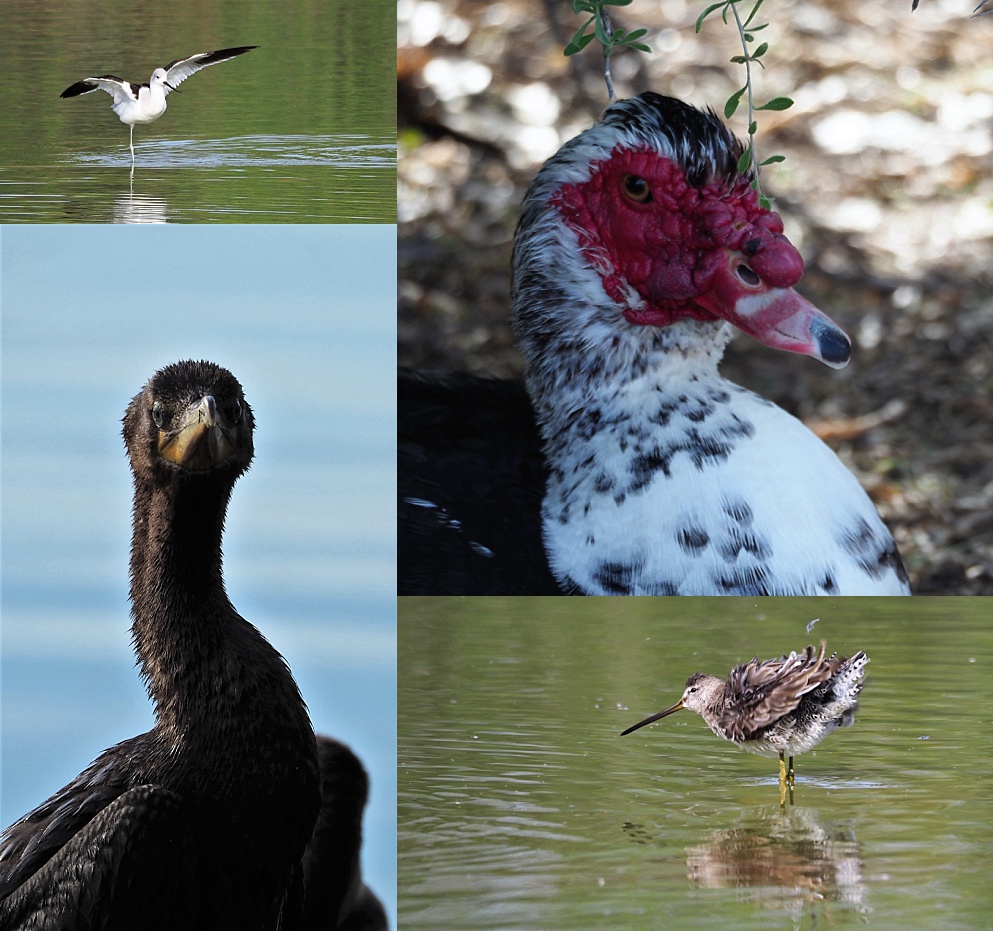 Like an Inca dove and the mourning doves that are inexorably pushing them out of their former range.

And hey! Like a killdeer and a long-billed dowitcher: in-flight shots that are close to what I want. As the golfers say, it's the close shots that bring you back.