Forty? Fifty? Yeah, something like that. I neglected to count the number of shoe racks in the clearance center, but it was a big number. Each rack was at least six feet wide, with seven or eight shelves.
And each shelf was full of shoes. Full.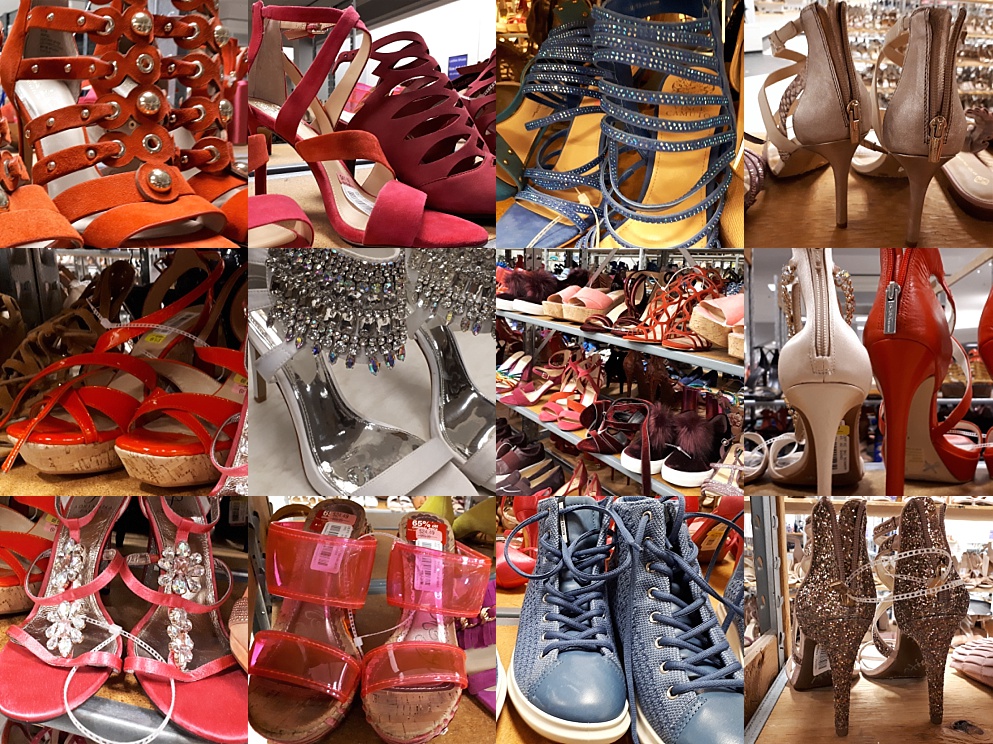 Shoes, shoes, everywhere, nor any pair to wear.
Well, maybe one pair to wear. But I can't help contrasting the bulk of the shoes on offer here with the shoes in my front hall. Four pairs of shoes that have somehow sufficed for four months: all activities, in all possible weather. And I wouldn't even claim to be a shoe-minimalist.