I've happened upon some fun reflections of lights in windows. This was the first time I noticed a similar phenomenon in a wineglass.
I'm not sure I have the technical bits quite right (a little harder with a phone than with a camera, maybe). More research is clearly warranted.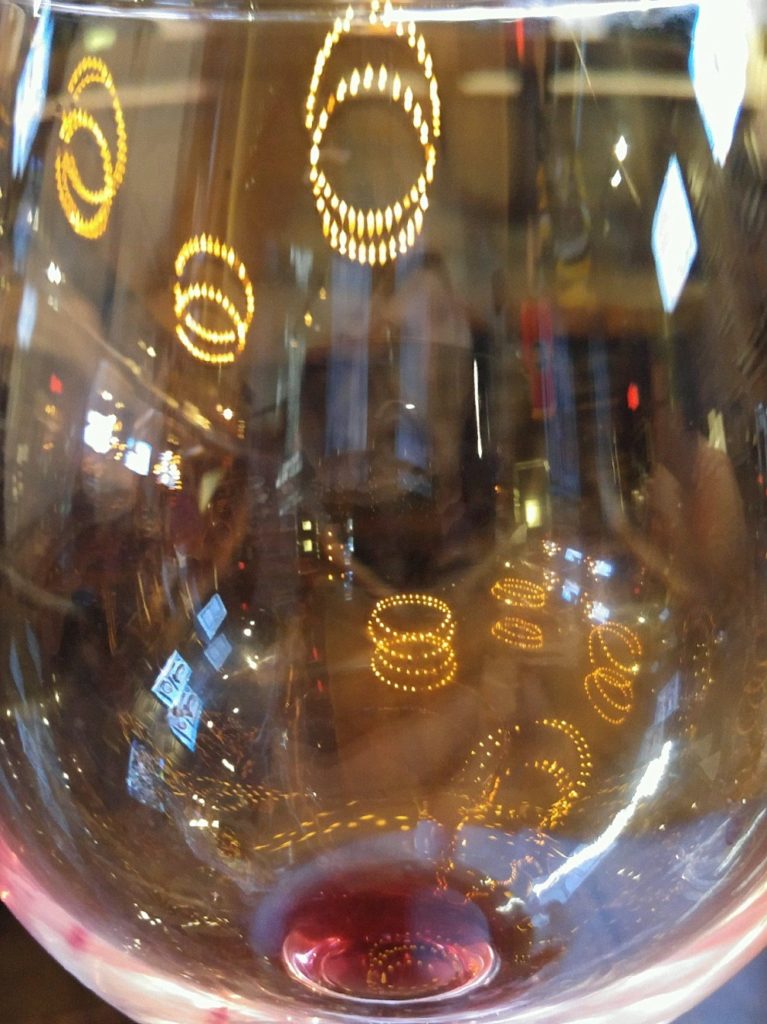 P.S. Happy birthday, Mom. I know you would have enjoyed helping with this research.