Doo, doo, doo,
Lookin' out my back door.
Well, lookin' out the front door, too.
Between some overcast and rainy days we've had several days this last week that are what autumn is like in the movies: blue sky; warm, angled light; and no need for a jacket while I'm cutting down over-exuberant grasses in the community garden so they're not a sodden mess next spring.
OK, movies don't show people cutting down last year's growth to put it into compost-pickup bags, or getting burrs on their shirts and shoelaces, or twigs in their hair. But the days *have* been movie-worthy spectacular and it looks as if we'll have a few more before the typical November gloom sets in.
Taking the aforementioned compost bags out to the curb one morning this week before breakfast, the better not to miss the truck whose schedule is helpfully specified only by the day not the hour of its coming, I see rain-dappled leaves on our driveway. Virtue really is its own reward.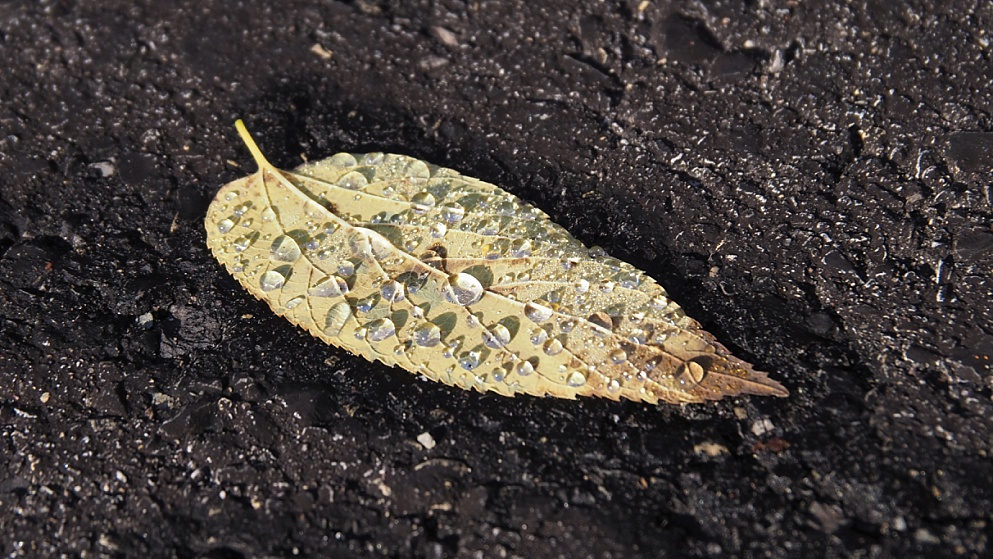 A little later in the day, the hydrangea by the front step catches the morning light.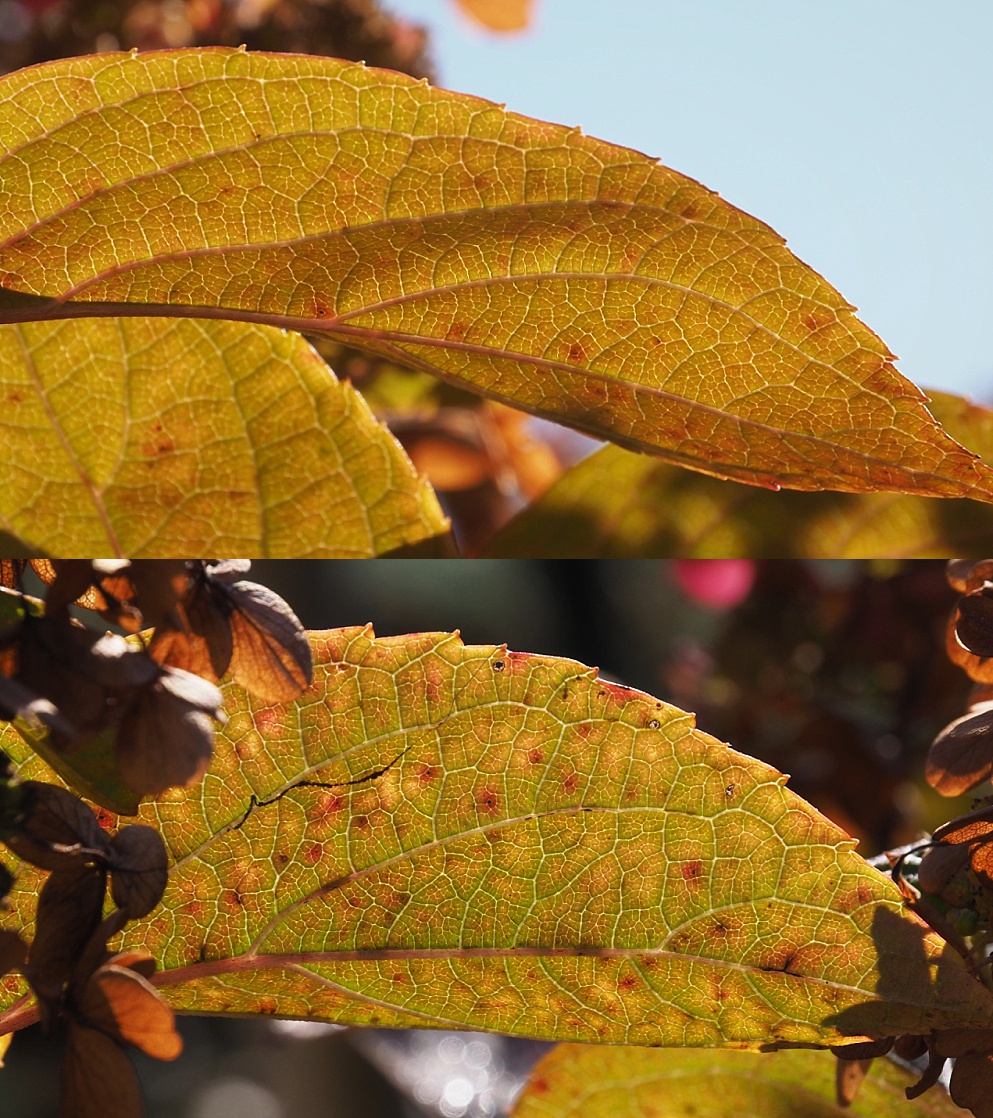 And in the afternoon light our magnolia tree de-lights, even with nary a hint of the oranges and reds that I think of as our regional specialty. Its thick, almost leathery leaves let go in a steady trickle until the bitter end, necessitating several pick-up passes to avoid — you guessed it — a sodden mess in the garden next spring.
And for those who've been waiting for the song, here it is. Doo, doo, doo indeed.