Born in the last half of the last century (just barely) (just barely the last half, I mean, not just barely born), I heard dates said like this:
1776 – Seventeen seventy-six – Americans declare their independence (and 11 years later Congress — being in no big hurry — defines the national flag).
1890 – Eighteen ninety – My grandmother is born. (I know this doesn't look like a baby but my earliest photos of her are as an 18-year-old, and I figured I might as well use a photo that looks the way I remember her.)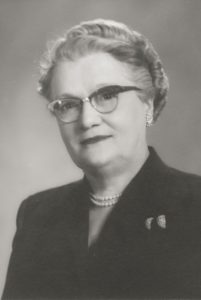 1945 – Nineteen forty-five – WWII ends and my parents marry.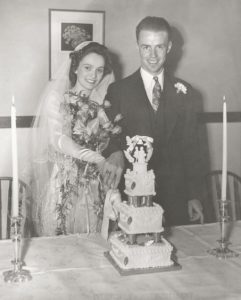 1952 – Nineteen fifty-two – The blessed year of my birth. (I won't claim that my birth as such was blessed, but the fact of it remains important to me.)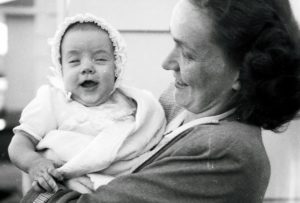 1969 – Nineteen sixty-nine – American men land on the moon and I graduate from high school.
All dates were said like that. Well, almost all. An occasional exception — in this case, to keep a metre — only proved the rule.
In fourteen hundred and ninety-two
Columbus sailed the ocean blue.
In fourteen hundred and ninety-three
Columbus sailed the deep blue sea.
But despite all the precedents from twelve hundred to nineteen hundred, when Y2K came along I wasn't surprised to hear it referred to as the "year two thousand." After all, "twenty hundred" doesn't roll off the tongue. But I waited in full confidence for "twenty aught one."
It was naught to be. Having talked endlessly about "two thousand," folks seemed to find "two thousand and" more natural than "twenty aught."
I waited again for the teens. Surely now the usage would revert to the standard I grew up with. I mean, who would say "two thousand and eleven" or, even, "two thousand eleven" when they could say "twenty eleven"?
Most people, that's who.
But this coming week we move into new territory, for 2020 is upon us. Surely no one will say "two thousand and twenty" when they could say "twenty twenty." Well, hardly anyone. My guess is that after this next year, "two thousand and" will be done for. We'll see.
But all this got me to wondering about how people said their dates back in the day thereof. Is it possible that we have reverse-engineered the way dates are pronounced for the past based on two accidents of history? To wit:
The natural English shorthand of "nineteen" for "one thousand nine-hundred" in dates written as numerals
The decrease in formality the nineteen hundreds bore witness to
I mean, did Queen Victoria really say "nineteen-oh-one" for 1901, as I do? It seems a tad casual for her.
In radio interviews and TED Talks, did Michelangelo really give his birth year of 1475 as "fourteen seventy-five" or did he call it "the year of our Lord one thousand four hundred and seventy-five"?
Did the court of Anglo-Saxon King Harold refer to 1066 as "ten sixty-six" and all that? Really?
It seems unlikely. What *does* seem likely is that there are other things I also misconstrue by assuming that other times are like mine.