OK, enough with the egrets. Well, just one more to make a species segue from this week's earlier posts – an avian wing-off – along with a reflection photo to make a theme segue.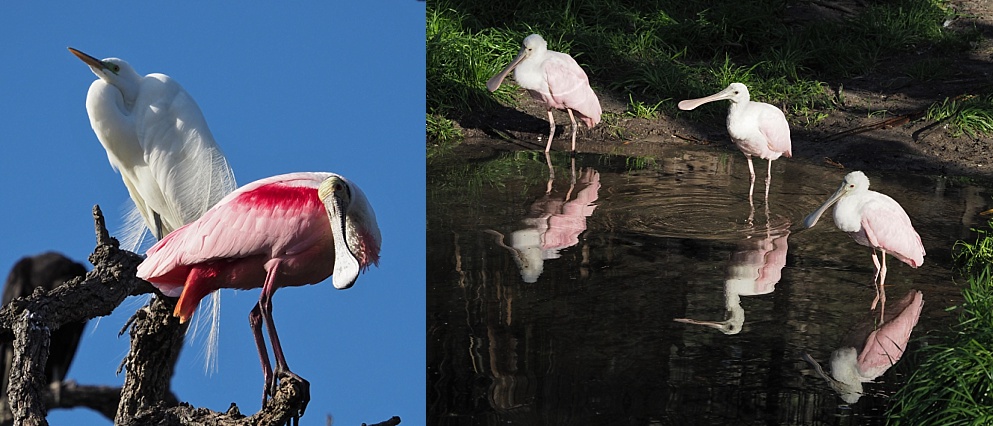 Roseate spoonbills still amaze me. As one of the park curators said, "They're a fan favourite." Well being an American, he likely said "favorite" but my ear doesn't pick up subtle differences like that.
Anyway, he mentioned their colour (color? likely – see it *is* subtle) and their funny bills as two of their attractions. He did not mention their less-than-attractive heads. To me, that part of them looks a lot like vultures or condors.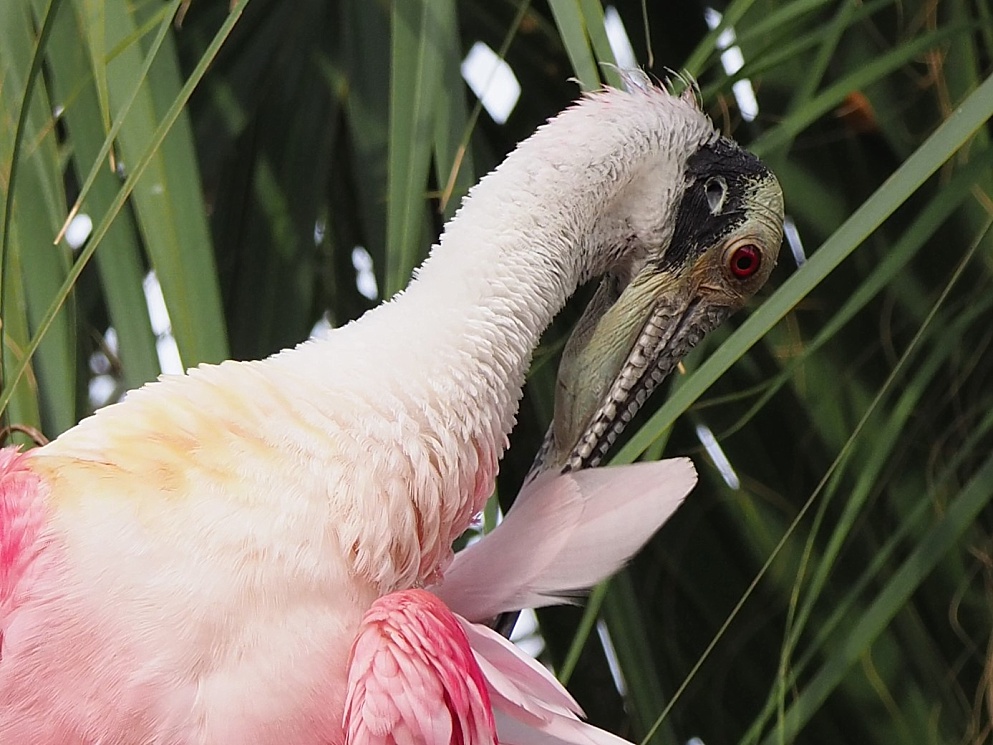 But it's their wings – both in flight and merely flared on landing – that keep me coming back for more.