As it turned out, our early March one-night stopover in St. Augustine was to be my last chance this Spring to watch and photograph big birds. The control of these egrets as they land lightly on way-up-high branches is breathtaking (especially when I consider how I practically crashed into each tree-top platform the first-and-last-and-only-I-mean-it time I did ziplining). I didn't see a single egret crash into a tree trunk or overshoot a targeted perch.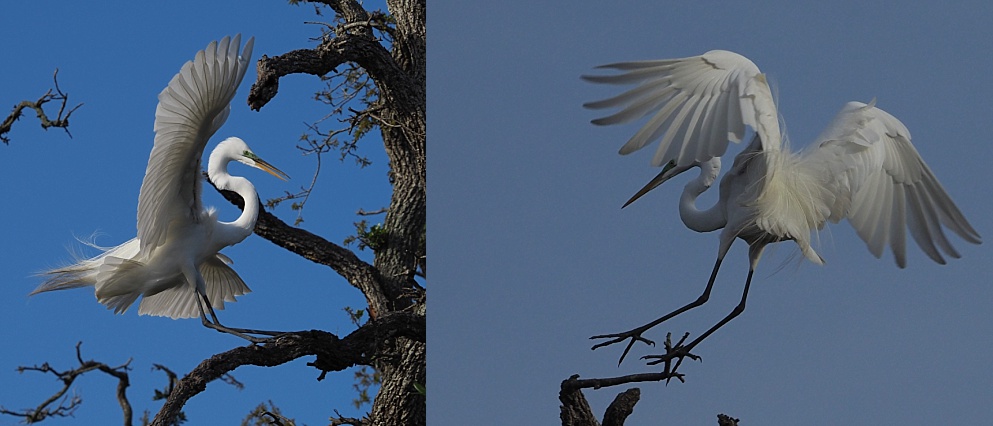 This next guy didn't even come to a complete stop: He touched down and then jumped down.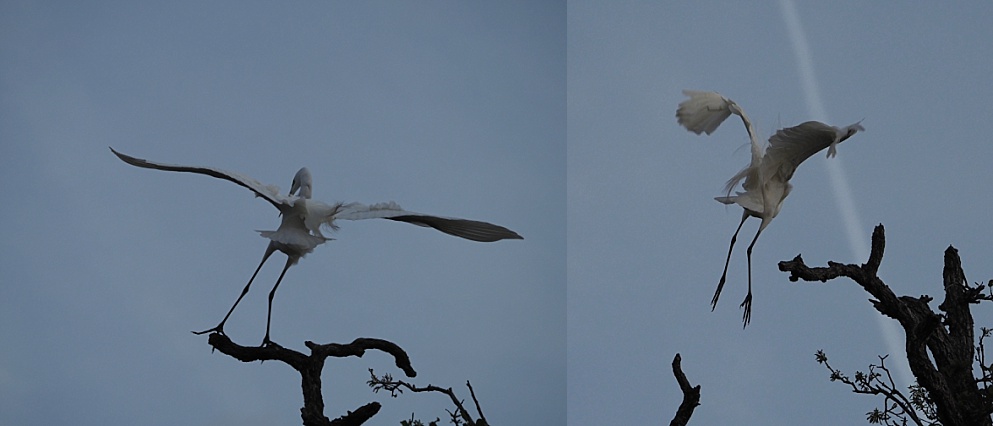 Nor were the egrets the only ones executing well. This wood stork was clearly working a bit to maintain his balance, but what else are big wings for?
Well, maybe for flying.
My second time at the site was the next morning, which was the first day of daylight saving time. Compared to sun time that was an hour too early: It wasn't quite sunrise. Worse, it was an overcast day. I was working to a travel schedule, so I couldn't wait around or come back for better light conditions. That was disappointing, but the birds weren't. Some egrets were getting ready to make whoopie, bringing in nesting materials in an airborne ballet.