Because no week is complete without bodacious birds, and because I've posted lots of egret and spoonbill photos already, it's these guys' turn.
My mother was never impressed with my photos of cormorants. (It was the bird, not the photography that she dissed. Something about "a face only a mother could love.") I wonder whether she would have liked this anhinga, which can be tricky to distinguish from those pesky cormorants. Especially in the water, where they spend an unnatural amount of time in their own form of physical distancing.
I'd say that this little blue heron had spotted something for lunch, but they always look that intent. They never just chill or look around idly.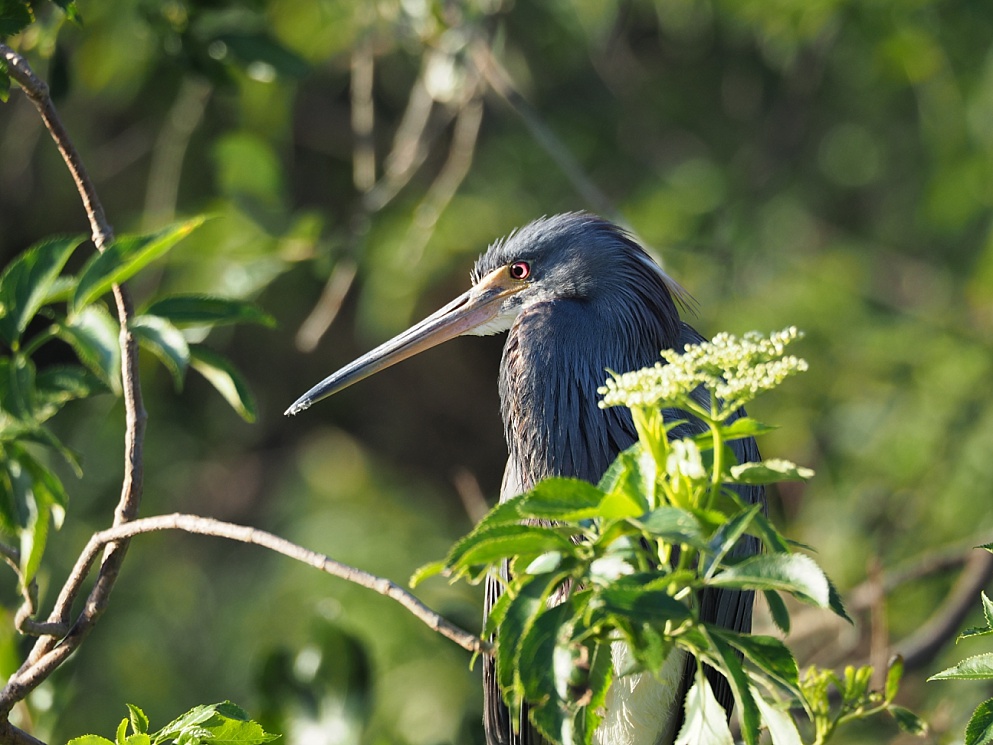 And last but hardly least, the glossy ibis.