Resuming in-person visits with friends-&-relations-over-yonder after an 18-month hiatus, my primary impression is that the kids are all taller and the folks my age all look older. But travelling again was also a chance to remind myself of its many features. And maybe just a few of its bugs.
It was a reminder that bathrooms/restrooms/washroom/toilets can serve more than one purpose, and that people in other places face hazards I can only imagine.
It was a reminder that Alberta skies really are as wide and as blue as I remember.
A reminder that technology continues to offer new solutions to old problems.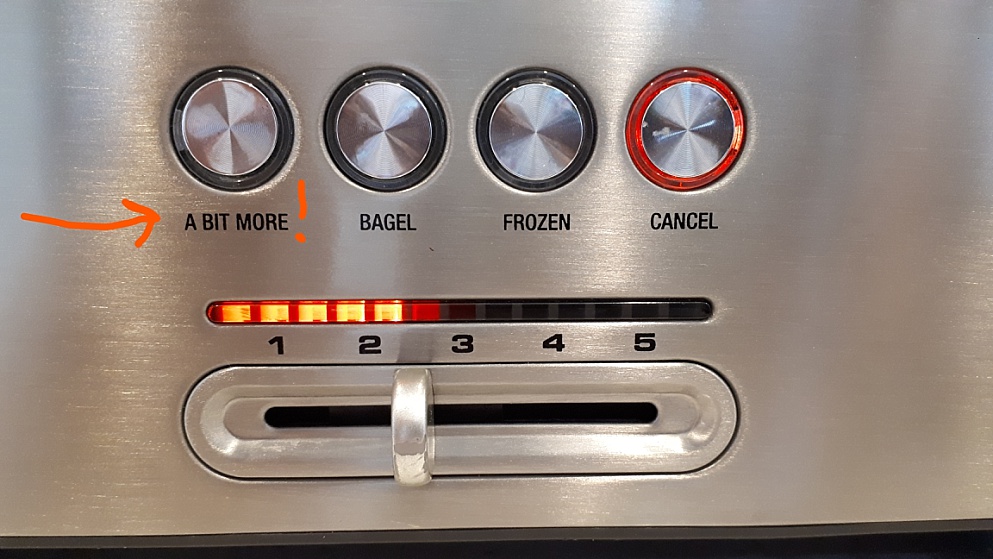 A reminder that beauty can be found in apparently unremarkable landscapes — and that 9C is not warm when paired with a cutting NW zephyr.

A reminder that although many aspects of air travel have changed with COVID-19 — think wearing a mask all day and being handed a drippy alcohol wipe on boarding a plane — some things remain reassuringly the same. Things like being YELLED AT by security personnel (even more incomprehensibly, now behind a screen and a mask) to REMOVE shoes for a security check (shoes that had been emphatically INSTRUCTED to be KEPT ON during the previous check that day), and to COMBINE the laptop with its bag in ONE BIN ONE BIN (when it had ABSOLUTELY had to be SEPARATED on the previous check). I think these folks are not happy in their work.
But these annoyances do not photograph very well. Nor, in the long run, do they stick.
And so it was, again, a reminder that almost everything looks better with some altitude.