Spring is coming. Breathe.
Indeed, in some places Spring is already here.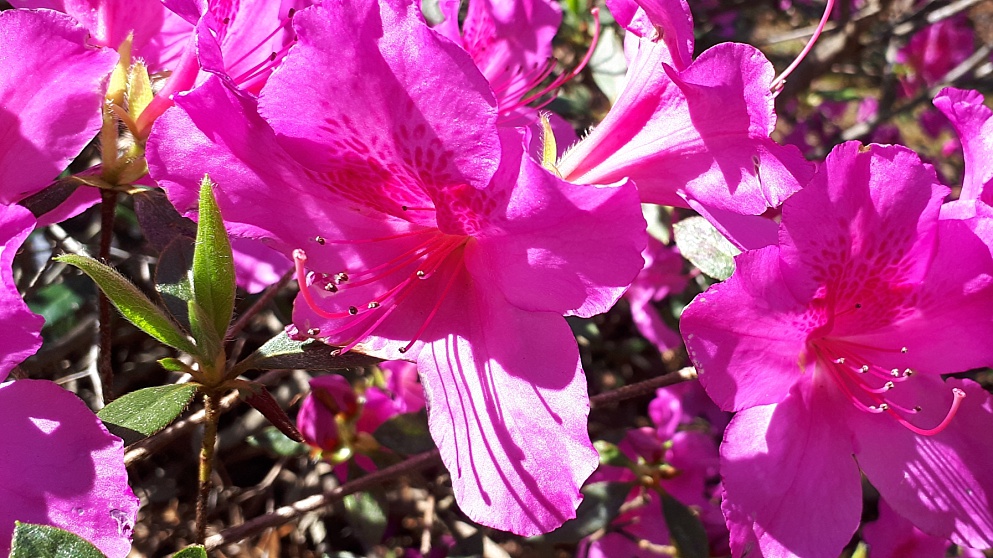 In a previous post I tentatively identified this as a hibiscus: heavy on the tentative since I was pretty sure that was wrong but couldn't think what else it might be. A neighbourhood mail carrier whom I accosted as a potentially in-the-know local suggested it might be Bird of Paradise. Not. But I appreciated his willingness to lean in.
I now identify it less tentatively as some sort of azalea. Or maybe a rhododendron, which category includes azaleas much as rectangles include squares but not vice versa.
But whatever its botanical classification, it does the northern heart good, doesn't it?