Stopping at a rest stop to fuel and defuel, you walk through a doorframe just to the right of the cashier and this is the first thing you see.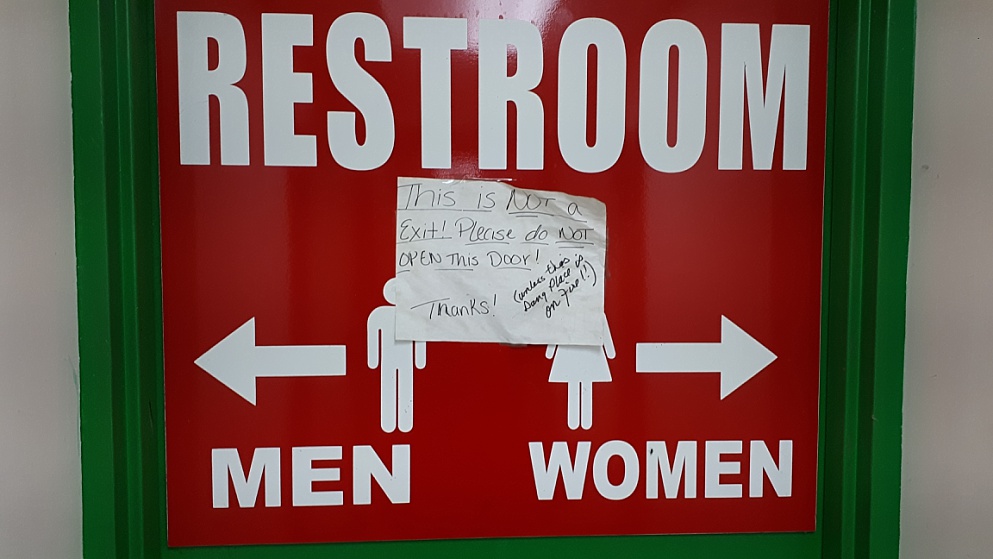 Well, you see a little foyer with this whole green door on the far wall, maybe 6 feet away. So where are the restrooms? Through this door, and then to the left or right, yeah?
No.
As it turns out, the restrooms are through doors to the left and right of where you've paused. As the little sign *above* it makes clear, this door is an emergency exit.
Now, why someone thought it helpful to label an emergency-exit door with a huge sign saying "Restroom" is a riddle, wrapped in a mystery, inside an enigma. What is not in the least surprising is that enough hapless travellers have barged through this door, thereby setting off the emergency alarm, that someone decided another sign was in order. And someone else felt the need for a clear and important amendment.