Why doesn't it fall down? Why don't the two halves fall off?
I'm sure there's a sound reason — something to do with loads — but I've grown so used to seeing cable-stayed bridges with cables on both sides of the driving surface (here and here and here and here [in hybrid form with a suspension construction]) and, more recently, here . . .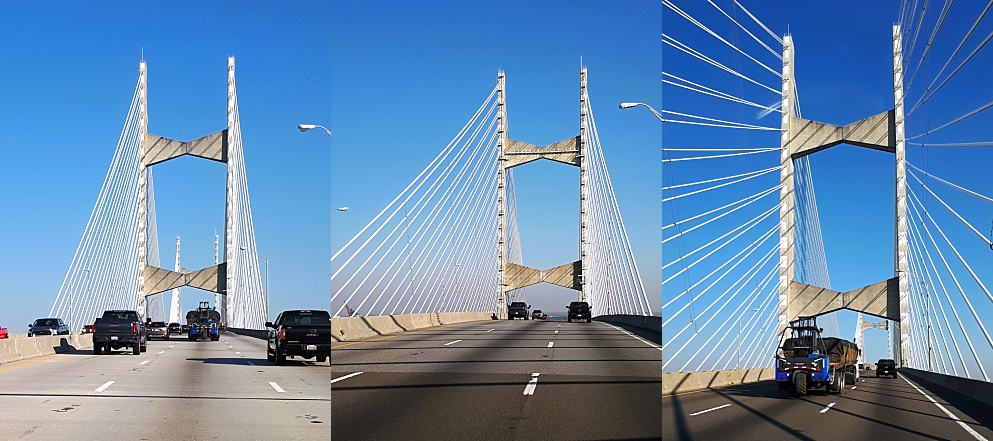 . . . that seeing a bridge with cables just in the middle was disconcerting somehow.
And yet when I go back and actually look at other bridge photographs, I find that some of those bridges also used just a middle set of cables. Here, for instance. So much for my visual memory.
Anyway, this bridge did not fall down nor did it show any sign of distress. So much for my engineering intuition.