This isn't my photo: it was taken by Mark Gray, who lives in the town of Bonavista on the (wait for it) Bonavista Peninsula in Newfoundland and Labrador. That puts him near  Elliston, which is home to a puffin colony for several months out of the year. Puffins!
It also puts him near some spectacular scenery where the land meets the sea and the sky.
This atmospheric piece, as it were, caught my attention not just for its moodiness but also for its devilish face.
Not jumping out at you? Try this.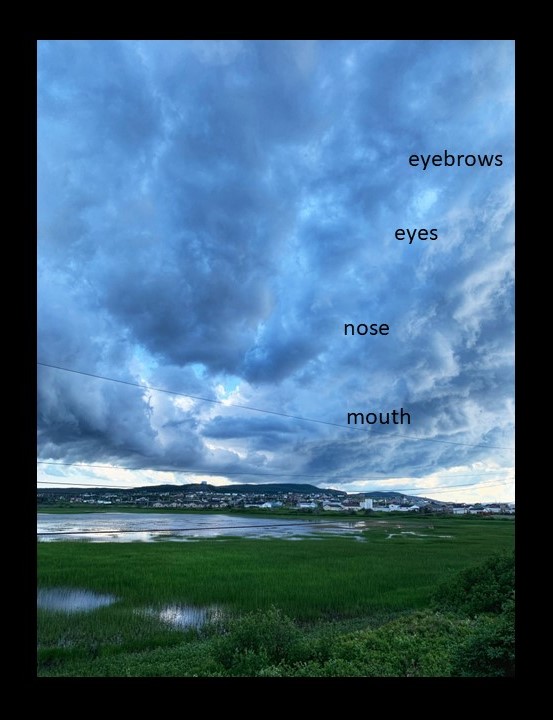 My thanks to Mark for his permission to use his photo here. If you'd like to see more of his work, you can find him on Twitter at @GrayMarker99.