I have commented before on the embarrassing name of the hydrangea plunked beside our front step. I tolerate that defect because the shrub is so pretty when it flowers, because it flowers when most everything else in the garden has stopped doing so, and because it attracts wasps and butterflies. Oh, and an occasional bee in full sunlight.
Anyway, back to the Pinky Winky. This shot shows the ever-so-gradual progression from teeny white balls with just a hint of blush to pure-white blossoms to pink ones.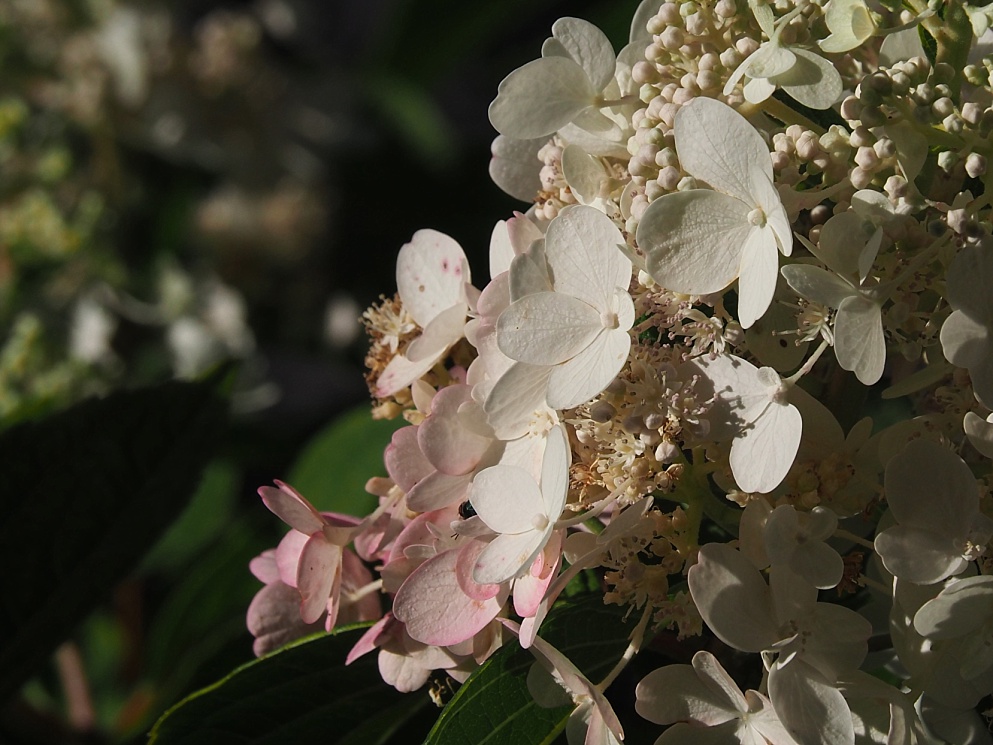 This shows the pink florets in one of their lovely phases. Maybe they're not quite at their peak, but who can say?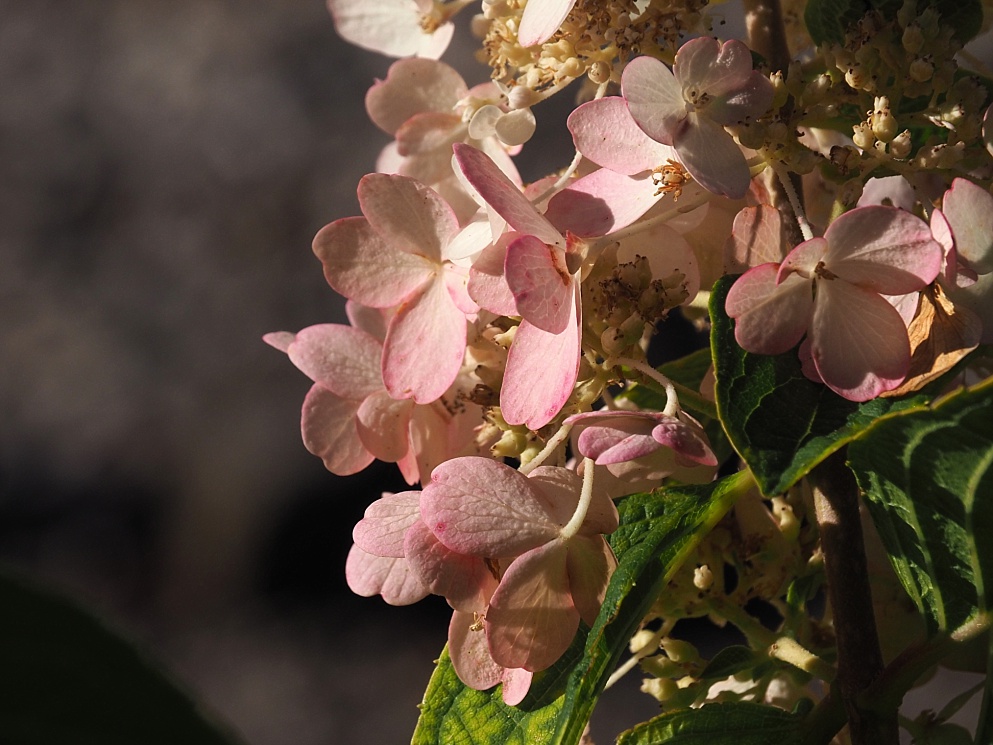 This shows one of the hydrangea's leaves sticking up between all those flowers. Is it reaching for sunlight? Just waving to let me know it's there? Feeling a little claustrophobic? Who can say?
And this shows that the garden needs some attention. Not *everything* else has stopped flowering.
It turns out that there are many plants that look like dandelions but are not. This might be a sow thistle (also known as milk thistle) — which at least is a name that won't make the other weeds roll their eyes at its cutesiness — but who can say?
Not I.