Straggling along the sidewalk en route to an amazing small-plates dinner, I fell behind as usual. How could I resist the view from the angle I had? It's good I didn't: the view from further along the sidewalk wasn't anywhere near as amazing.
Without the advantage of being there in person, it might not strike you. Try it with all the bronze-ish colours flagged.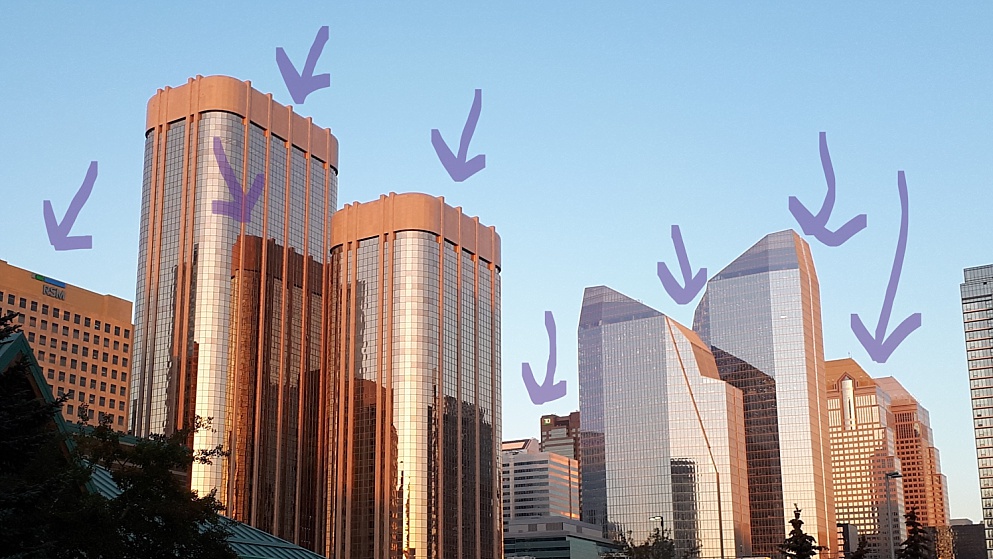 Was it the output of one brain or one design group? Did different architects collaborate across time to achieve this? Was it partly a function of the time of day? I'll never know.
But, wow.