ad•vent (noun)
the arrival of a notable person, thing, or event
Similar: arrival, appearance, emergence
the first season of the Christian church year, leading up to Christmas and including the four preceding Sundays: Advent
Today is the first day of Advent 2022. Two unrelated things reminded me: the arrival on my doorstep this week of a friend with a Christmas cactus (Already in bloom! Doesn't it know it's not Christmas yet?), and the arrival in my inbox this morning of the first of my daily Advent emails from the G.K. Chesterton Society.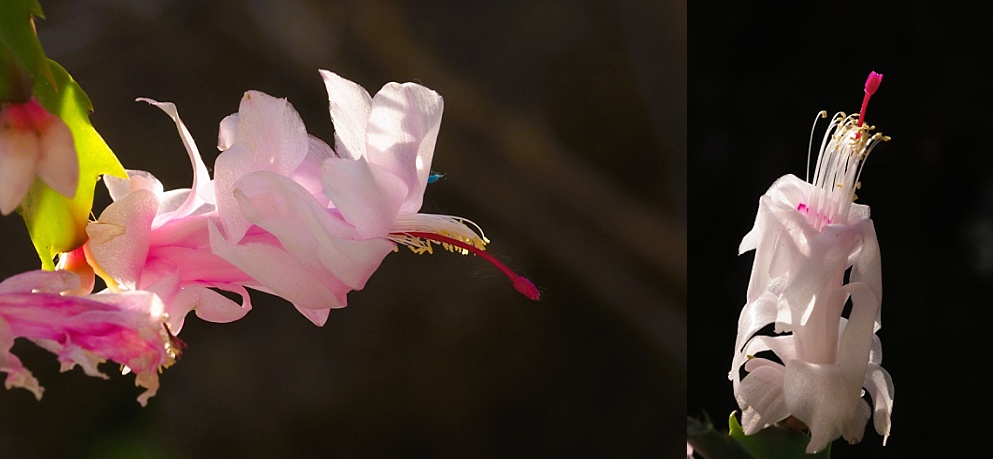 Even from an early age I think I understood Lent as being some sort of preparation for Easter. By contrast, I don't remember Advent being presented/explained/promoted as a season of preparation for Christmas. Christmas just came. Didn't it?
Maybe I missed that lesson, because for sure we followed the church liturgical calendar. On the first Sunday of Advent we started singing Christmas hymns (In November! Weird!), and the church sanctuary added some Christmas ornamentation. (Not too much!) Unlike the soaring and elaborate Roman Catholic cathedrals of Europe, our United Church buildings on the Prairies were more in the visually austere Lutheran tradition, minus the genius architecture.
At home, Advent didn't start until 01 December. We four kids — working in a strict-and-therefore-fair rotation — opened one "window" on the Advent Calendar each day and read aloud the Scripture extract inside. The calendar clearly arrived/appeared/emerged out of a distinctly different tradition than the one I saw on offer every Sunday. To this day the paper retains much of the gold glitter (Glitter!) randomly affixed to it, and its representation of angels trailing clouds of glory or somesuch (Ah, Bright Wings) was definitely outside my own church-art experience.
It was a long time before I understood that the calendar story was not found in the Bible in that format: It was assembled (edited if you like [and I do]) from various sources to make a coherent narrative, but only if you already knew the "whole" story, itself a conglomeration of the different stories in two of the Gospel accounts.
And here I am again. Whether I am ready or not, Christmas will come, in one sense at least: There *will* be singing and feasting and gifting. But other than turkeys on the table, presents under the tree, and Christmas cards-and-newsletters in the mailbox and inbox, what will arrive/appear/emerge in the world and in me?
That, I think, depends on what I do with Advent. And, as it always is, today is the first day.