On our first, last, and only day in Dublin, we had a guided tour of St. Patrick's Cathedral. Now, St. Patrick looms large in Irish history and mythology, and it can be tough to distinguish the one from the other, sometimes.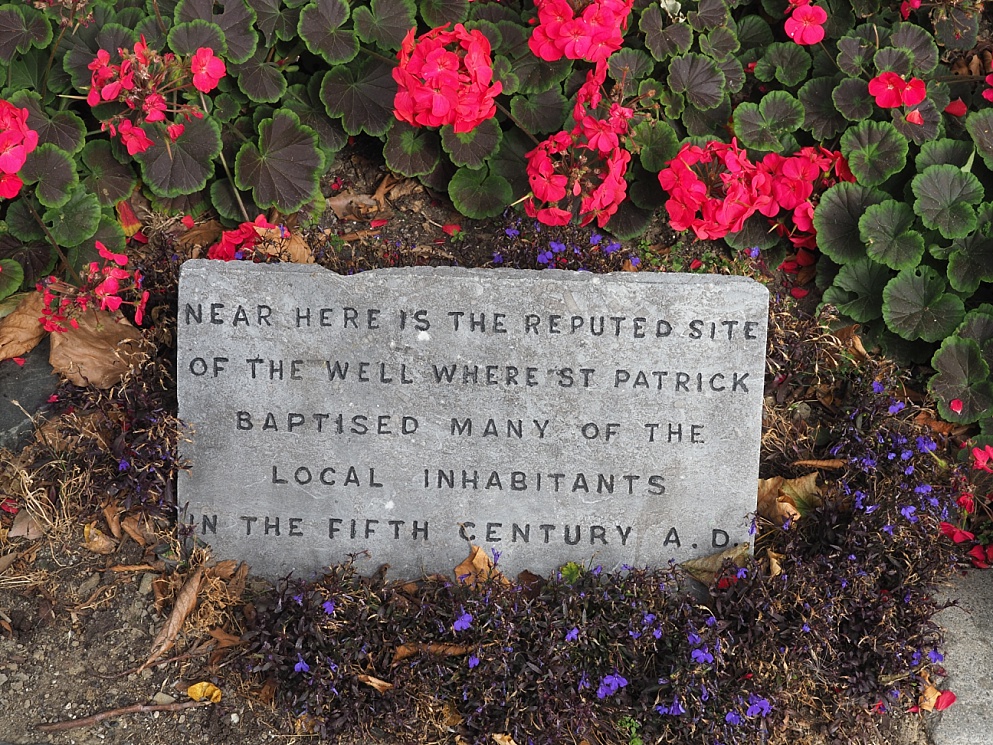 I have to admire the sign's modesty. After all, there's no over-the-top claim that this is the exact spot. No "Here, right here" tone to it at all.
That well is around here somewhere.
But having heard from one historian that buddy likely worked mostly in the north of Ireland, I was still a little skeptical. I'm thinking a full-disclosure sign might read like this:
In the 5th century AD,
St. Patrick might have baptised people
at a well in this general region.
If there was such a well,
and if St. Patrick used it,
then it might have been in this general area.
Not exactly here, you understand, but near here.
I believe there's a good reason I have not been put in charge of historical plaques in any country.
But whether St. Patrick was ever here or not, one thing is for sure: The cathedral named in his honour has an extraordinary interior: One that had me wishing for my tripod and for no people. I have seen a fair amount of Gothic churches/architecture this summer, and this is the most impressive by far.