My last 2023 visit to Huntington Beach State Park last week was much like all the others, this year and other years: Wonderfully predictable and unpredictable. Predictable in the generalities; unpredictable in the specifics.
Predictable: Seeing alligators. Unpredictable: Seeing so many (and this collage omits the six I could see basking on the near side of a small island in the pond).
Predictable: Seeing pelicans. Unpredictable: Seeing one sitting close to the walkway while going through its pretzel-bird grooming routine.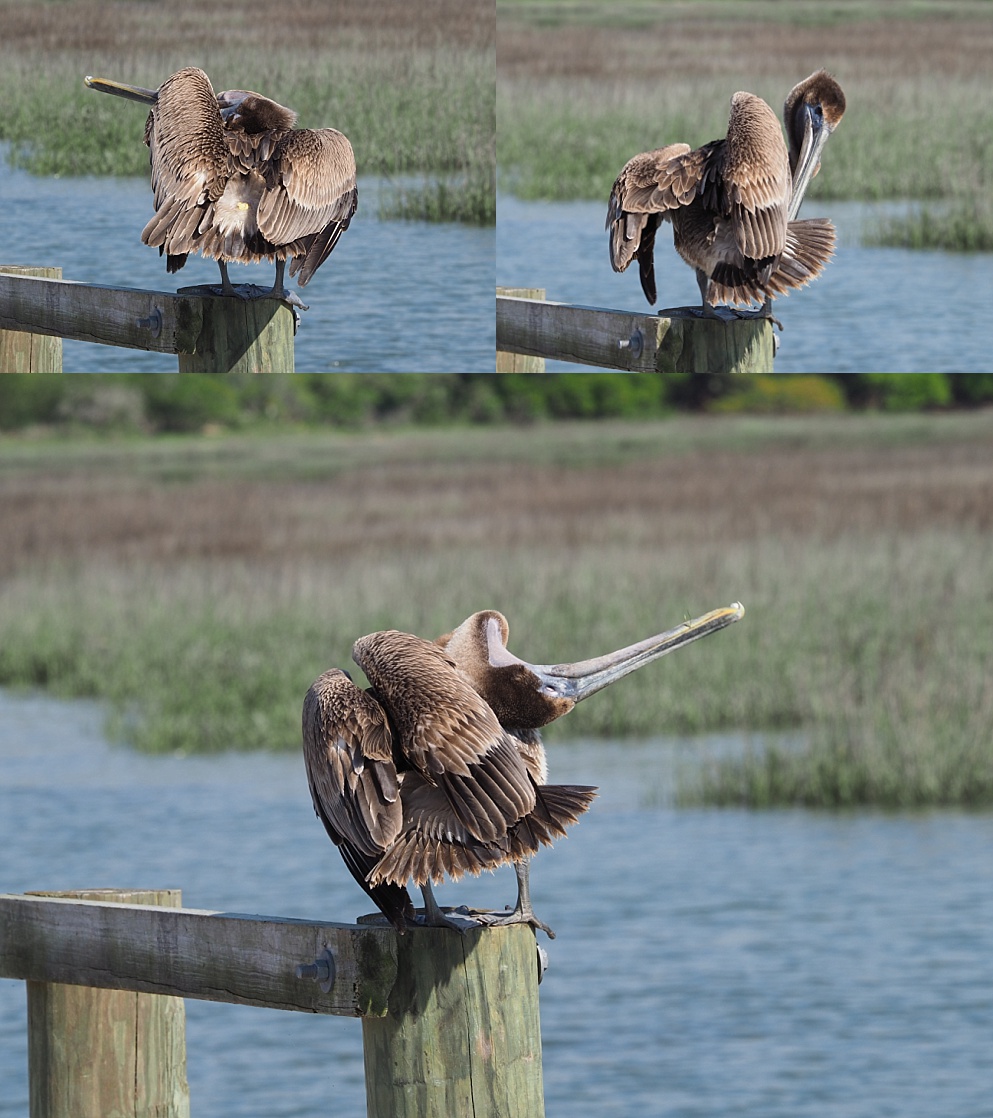 Digression – The grooming routine is best seen in motion.
End of digression.
Predictable: Seeing great blue herons. Unpredictable: Seeing one imitating a Major League Ball outfielder going for a catch.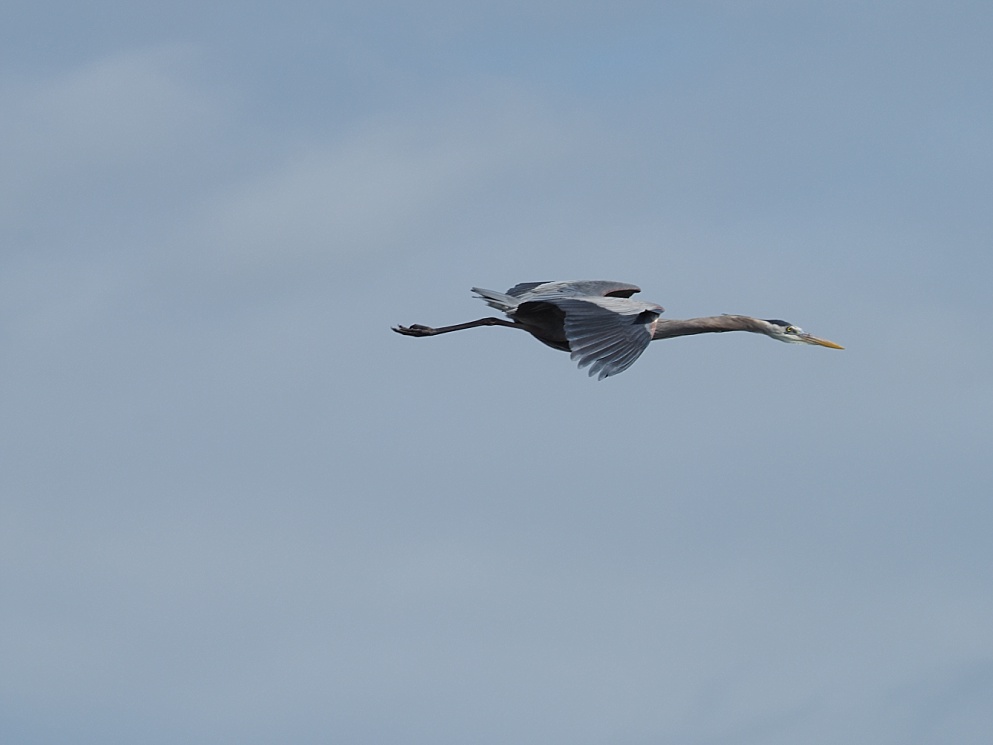 The pattern continued when I arrived home (aka back at our rental apartment). Predictable: Seeing anoles scampering over the walls. Unpredictable: Catching sight of an anole's dewlap for the first time…
… and seeing an anole catch sight of me.