I wasn't crazy about this travertine formation, but the Big Guy said to get its picture, so I did. Apparently the explorer decided it looked like hats worn by French peasants and named it Cap of Liberty. I understand that the locals had a cruder name for it.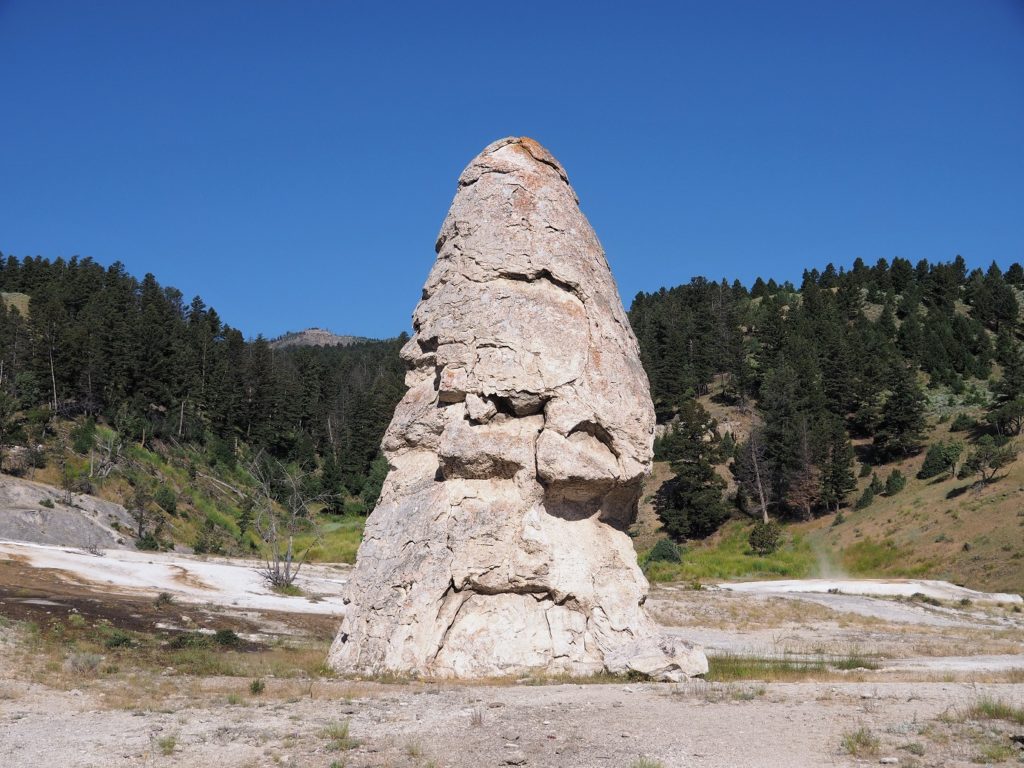 But when I saw the photo at home – Hey! Whaddya know? – a face, albeit a sleeping one, to my eye. And so begins a new category of photographs for me – Photos of Phaces. (OK, OK, Fotos of Faces.) I've been waiting to start this since I saw a link on Facebook to a photographic collection of these.
It turns out it's a condition – facial pareidolia – and the sign of a well-wired brain. Of course, I expect you're supposed to see it at the time . . . But once you've seen it, it's hard to unsee, isn't it?