OK, wood storks are super impressive at a distance.  They're amazing in the air.  But close up . . . well, they're not cute.  But clearly, there's someone for everyone.
This happy couple was in the Wakodahatchee Wetlands in the same tree as the anhingas cuddling on their nest.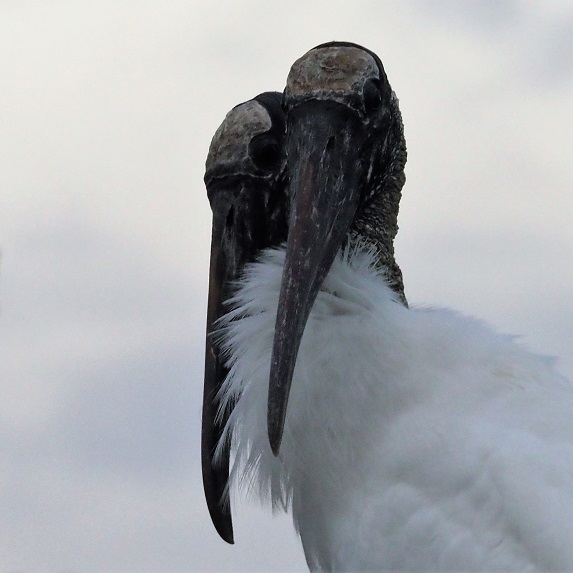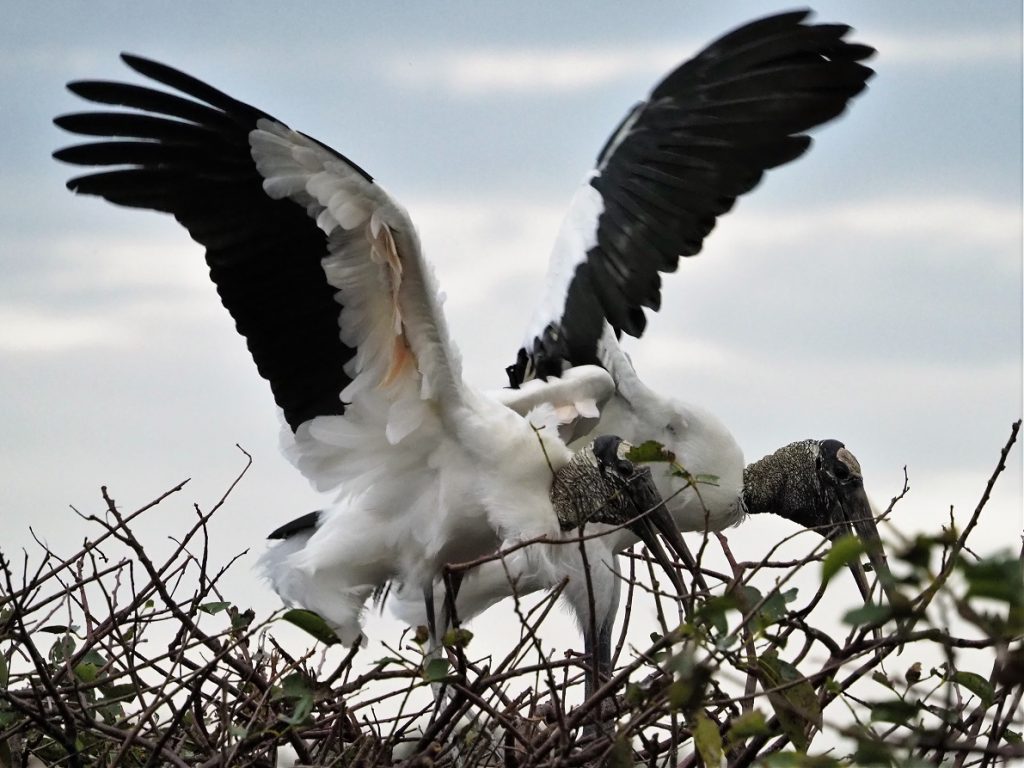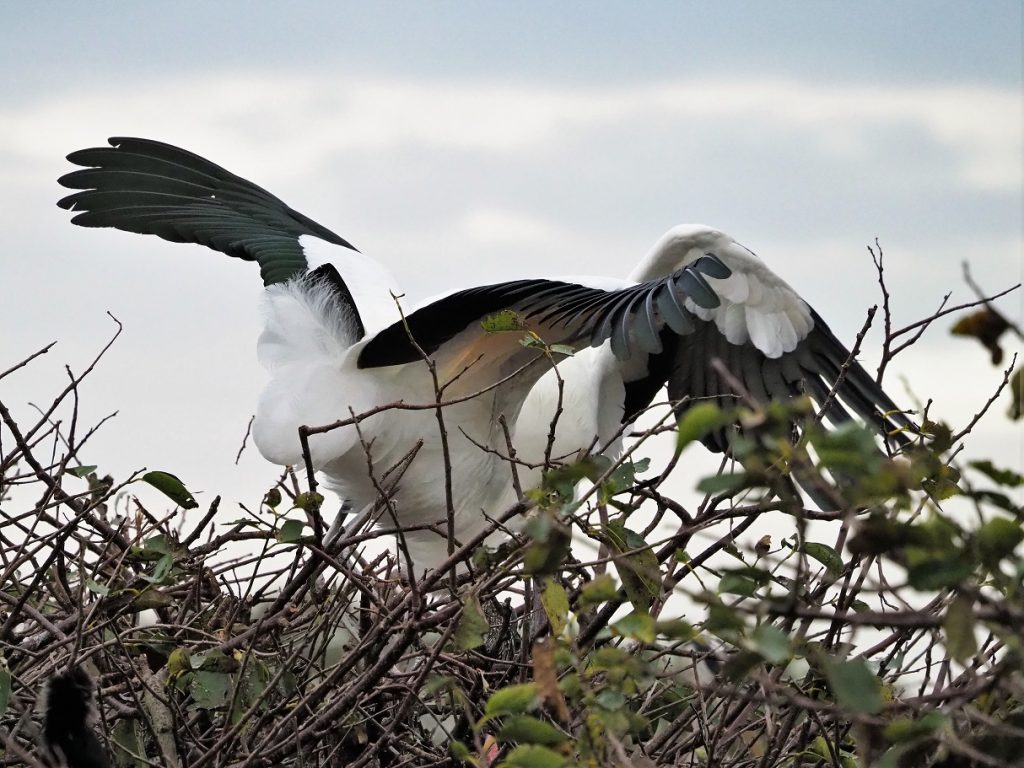 Sharing is good . . .