So. What does Brookgreen Gardens offer other than blurry bluebirds? I'm glad you asked.
Their website breaks out four categories . . .
Botanical Gardens
It turns out that March is not the best time of the year to appreciate the botanical nature of the gardens. Come back in April, they advised, when the azaleas are blooming and the butterfly exhibit is open. However, we did see one lovely redbud in bloom.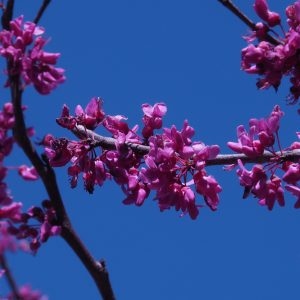 American Sculpture
Here we were on better footing. The sculptures hang out all year.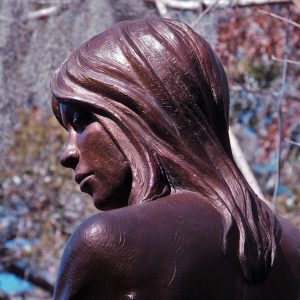 Low-Country History
A 45-minute cruise along an old canal and two streams gave the narrator time to talk about the area's history — plantations, slavery, and rice growing — as well as an opportunity to prove that the signs don't lie. I saw the gators for myself, and am willing to take their word for it on the snakes.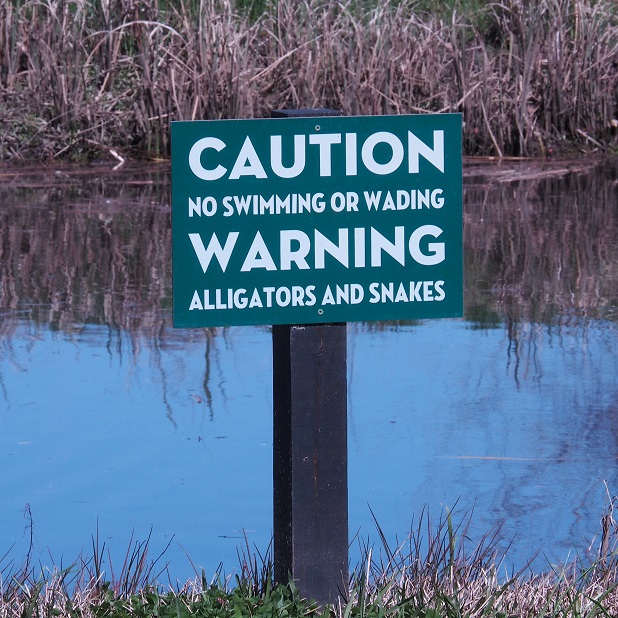 Low-Country Zoo
Taking photos in zoos seems to me to be cheating, but I'd never been this close to an active black-crowned night heron so I couldn't resist.
Uncategorized
As always, the unplanned or unexpected elements can be as important as the main attractions.
I added to my small collection of arch photographs.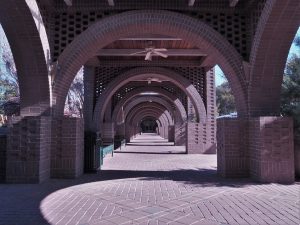 I witnessed camouflage in action, when my co-visitor asked a few times what I was taking a picture of. The answer? A very still and nearly invisible squirrel.
And I watched a tufted titmouse (I think) try to figure out what to do with the feeder.