The most-asked question at tourism offices in Arizona?
How can I see a roadrunner?
Tip #1: Go where roadrunners live.
Like the "Location, location, location" maxim about the three things that matter in real estate, Tip #1 applies at more than one level. Of course, you must first go to areas where roadrunners live: the deserts of Central America, Mexico, and the southwestern USofA.
But now that you're here, in the SW USA, remember that downtown Scottsdale is unlikely to produce as many sightings as the scrubby desert that surrounds metro Phoenix, or even as many as the desert washes meandering through Gilbert and providing paths for walking and for the occasional flash flood.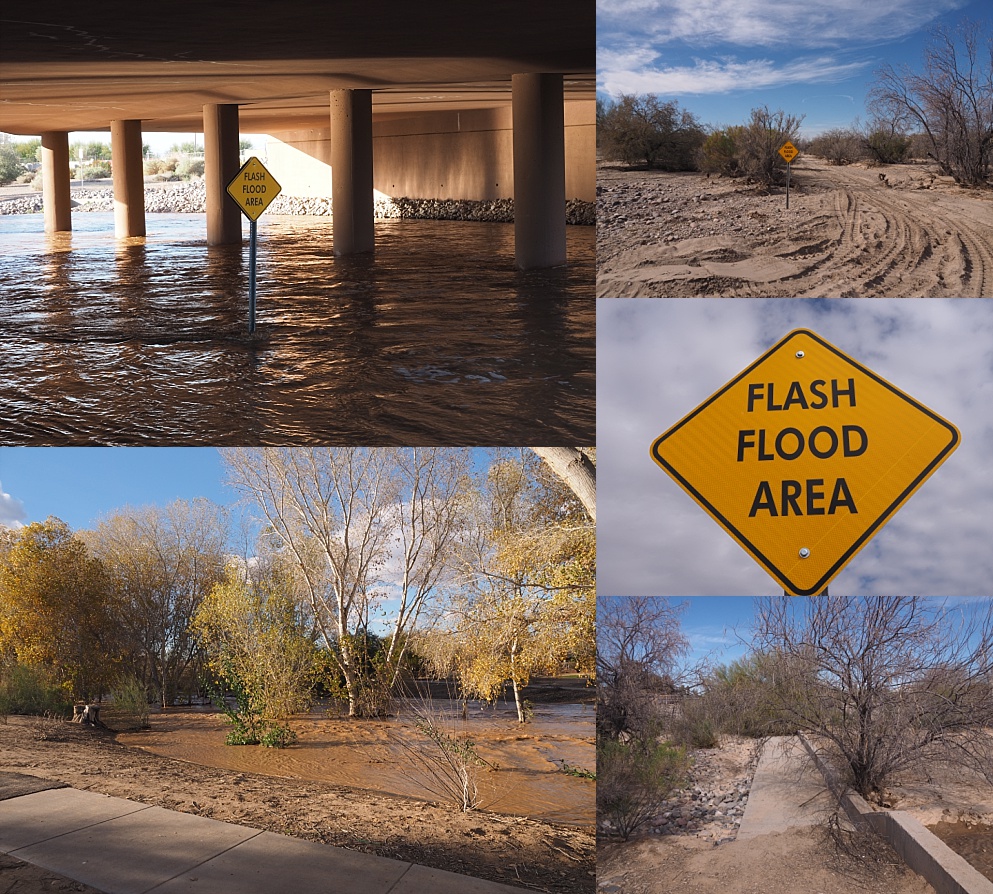 Tip #2: Go on foot.
The view through a car's windshield is the far vista, the grand sweep of the land, the large contrasts. Roadrunners inhabit the near shadows, and the small patches between and under thorny bushes; they blend in as a matter of professional pride. A walking pace puts you in position to see the telltale dart of movement, the distinctive flick of that ridiculous tail.

Tip #3: Go without your camera.
To improve your odds of a sighting, leave the camera at home. Although scientists have yet to determine the causal mechanism, they don't dispute the fact: Merely carrying a camera can keep the roadrunners out of sight altogether.
Tip #4: Go again, with your longest/heaviest lens.
The universe may not really be out to get you, but you can't expect to see a roadrunner on every walk. On the other hand, any walk can turn into a roadrunner photo shoot. With never-before-seen-or-captured-by-you scenes of a roadrunner with a lizard!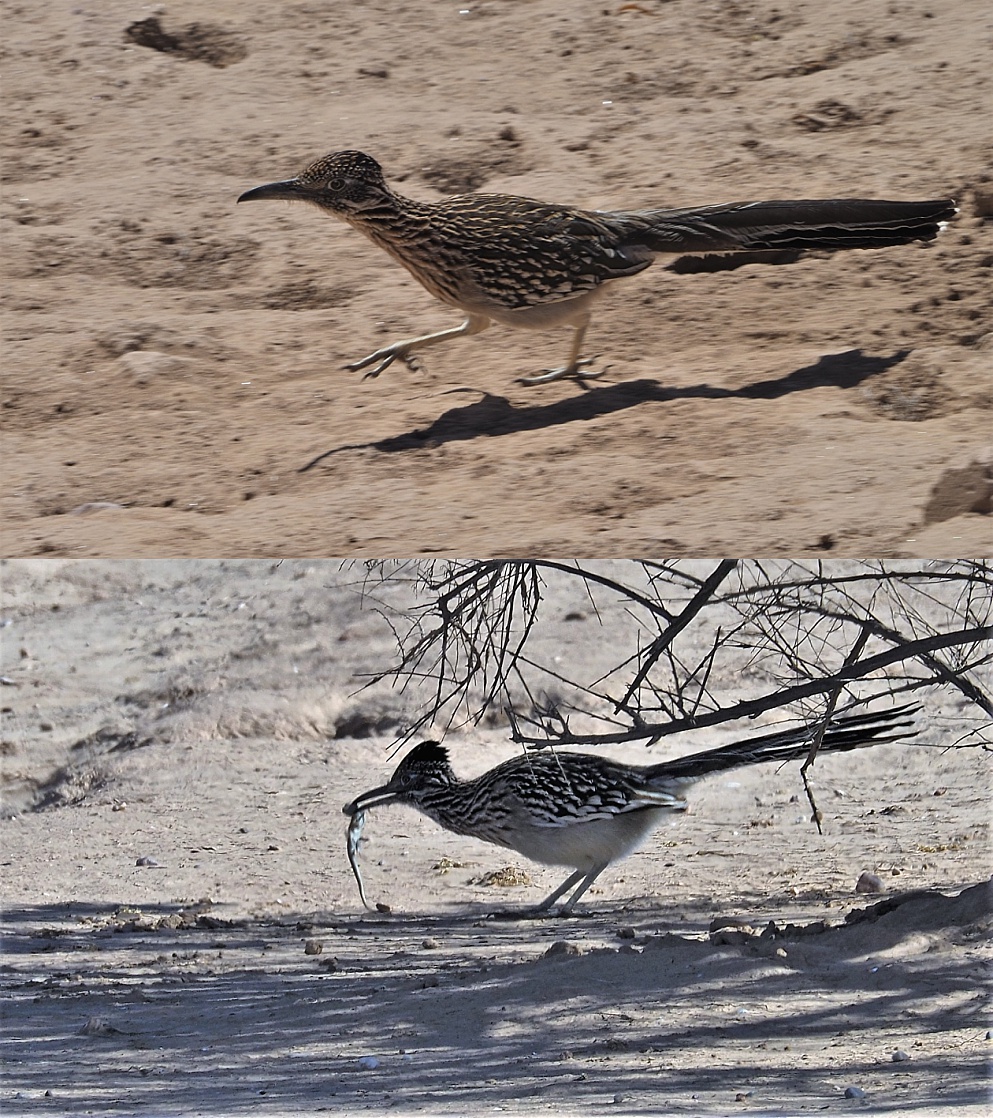 With never-before-captured-by-you close-ups!
And with a chance at a shot that could be your new favourite!