Early this month, trudging along my usual exercise route on a notably windy day, I noticed a big nest high in one of the cottonwoods: maybe 40 feet up. I wondered idly whether it might be a nest for the hawks I sometimes see.
Equally idly, my eyes wandered over and down a few branches and stopped. What was that lump? Closer examination gave the answer: my first great horned owl in the wild.
The next day, I saw both owls: One was sitting in the nest helpfully provided by some other bird. Maybe, indeed, one of those hawks I sometimes see.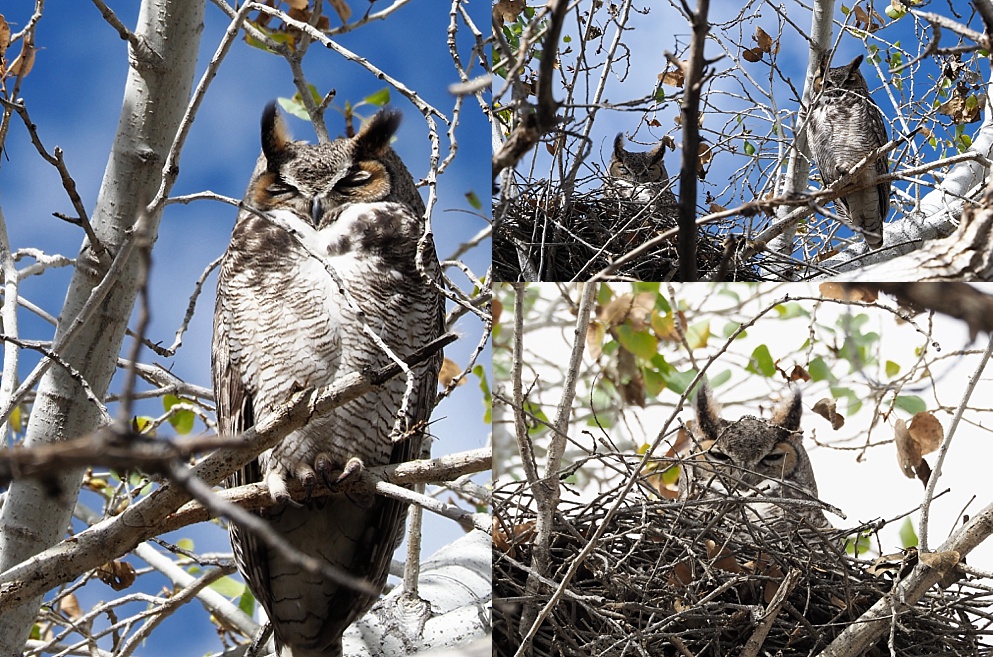 Will I see the owlets? Will I even have a chance to? A quick check suggests that I might. These owls incubate their eggs for 30 – 37 days; the babies can leave the nest and might sit on nearby branches at about 40 days, and can fly by about 49 days. I don't know when the eggs were laid, but there's a small chance that the babies will be big enough and active enough for me to see them, even from 40 feet below, before we have to go. Stay tuned!
And as a side note, if this guy thinks he's tired now, wait until he's chasing after the kids.