On my way into the Gilbert Water Ranch in search of black-crowned night herons, black-necked stilts, and whatever else raises its wing to be counted, I glance at the cactus garden near the entrance. Just checking for gila woodpeckers, which nest in the cavities in these saguaro cactuses.
And there it is. Like the cushion face before it, I'm not sure what creature this is, but creature it surely is. I mean, look at that face! Maybe it's missing one tusk? Or is it a unicorn with a monocle?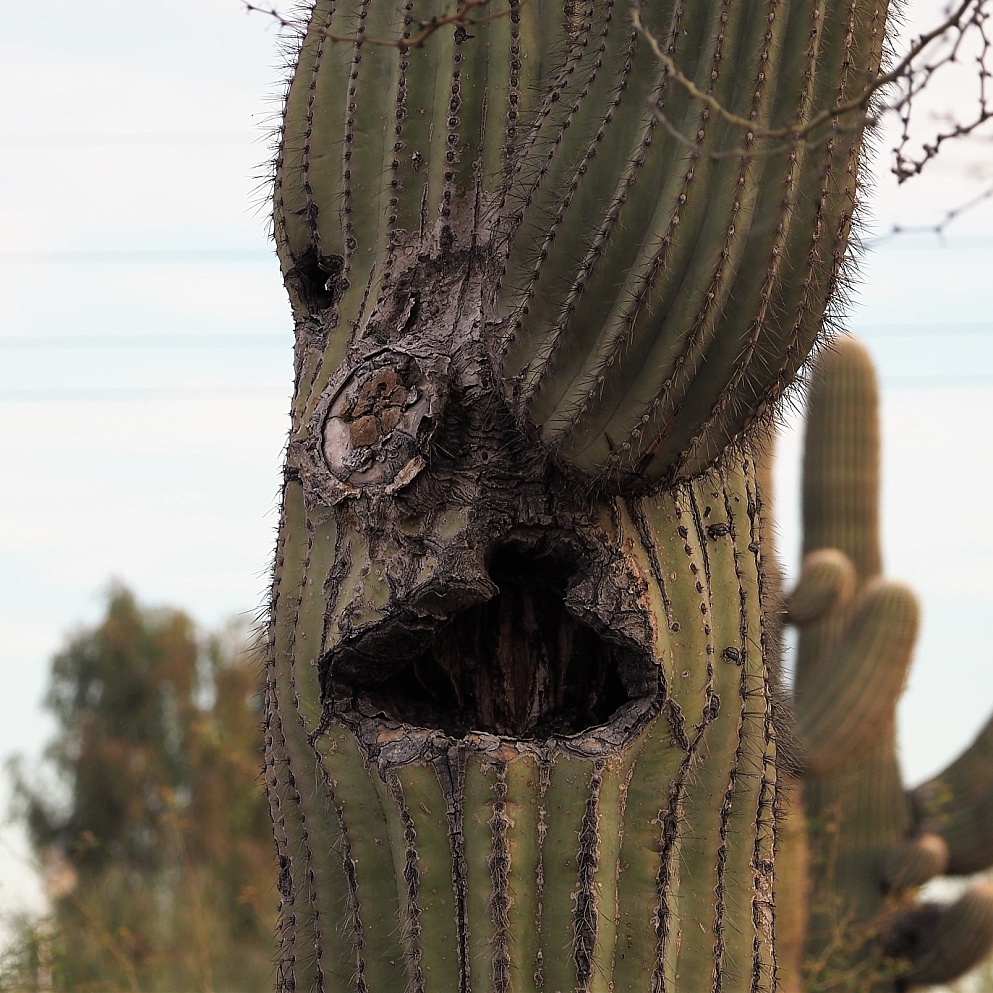 On the way out of said park (albeit on another day), I catch another cactus winking at me. Ike? Is that you?