As discussed recently, it's hard to get different photos if I always go on the same walk. Herewith, photos from a different walk: Butcher Jones Trail, about an hour from our rented accommodation in Gilbert. The result? Different vistas, different textures.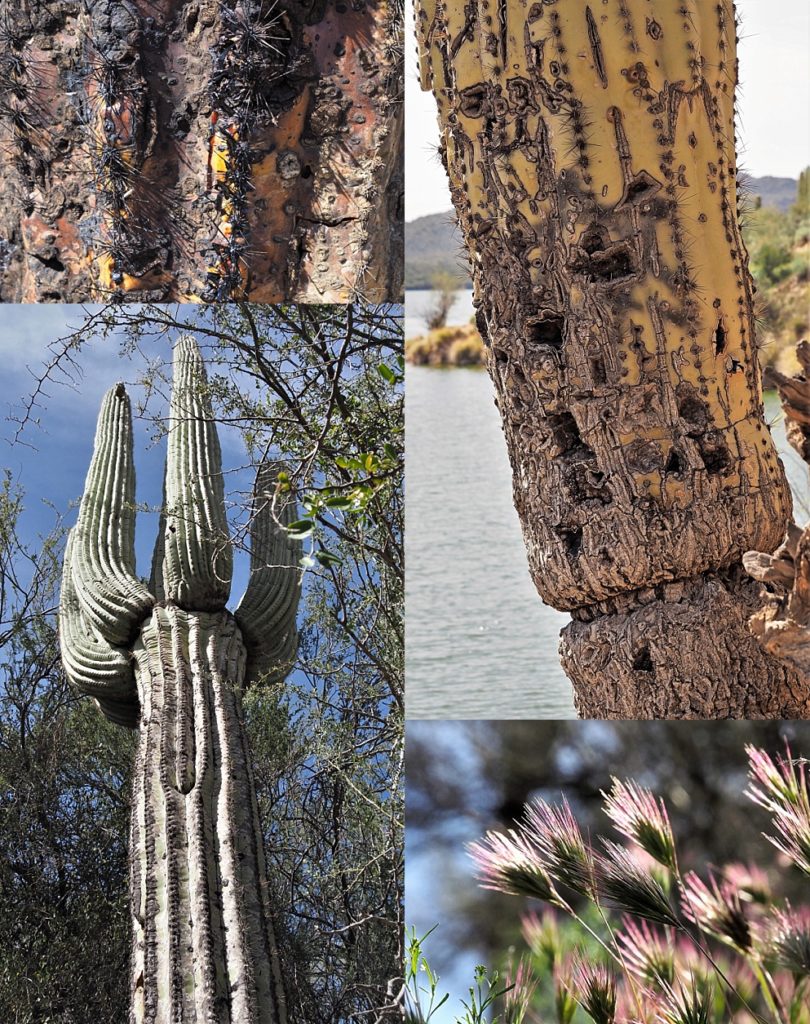 As for the name of the trail, here's one answer from AZCentral, citing the Arizona Republic's Scott Craven who, in turn, was citing Marshall Trimble, Arizona's official state historian.
Butcher Jones most likely is Dr. W.W. Jones, according to state historian Marshall Trimble. An online search showed Jones to be more than a medical professional. In the mid-19th century, he also owned mines in Arizona as well as a freighting business. He lived in Yuma, Prescott, Wickenburg, Phoenix and Tempe, and later in life became a rancher. He apparently was fairly influential in his day, and he was friends with Jacob Waltz of Lost Dutchman Mine fame. There also was a mention that Dr. Jones performed surgeries on his dining room table, which may have led to his nickname of Butcher (a Parks Department employee said of Butcher Jones "" "I am pretty sure he was a doctor, but apparently not a very good one.").