And having been warned in a dream not to go back to Herod,
they returned to their country by another route.
– Matthew 2: 12
Unlike the Magi, we didn't get our warning in a dream: Ours came in a TV broadcast by a weather forecaster.
Snow! Freezing rain! Along the northern route to Phoenix!
But the general outcome was the same: We returned to our (other) country by another route.
Abandoning the Cleveland – St. Louis – Oklahoma City – Albuquerque route as a Bad Idea, we headed south from Cleveland as directly as we could before heading west, heeding other dire warnings.
Thunderstorms! Tornadoes! Along the southern route!
Yikes. It was like Ghostbusters: Choose and (try not to) perish. Or, maybe, like The Lady or The Tiger: Once we'd made our choice, we were all in. Reacting to the darkening skies, our GPS kept switching into night mode even though it was mid-morning.
But it was a "no harm, no foul" situation: We stayed on the road, metaphorically and literally. And although this change added about 400 km of road to our drive, nothing is all good or all bad: This new route also brought us within range of Whitewater Draw in the southeast bit of Arizona and its, ahem, numerous sandhill cranes.
They're spectacular en masse, but also one by (comparatively) one.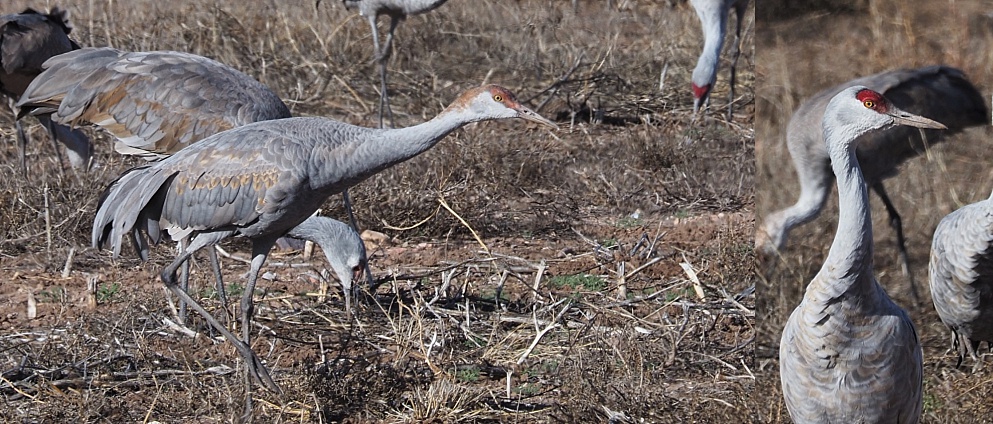 And they're just as spectacular in the air as they are on the ground.
But like any nature sanctuary, there's more going on than just the signature critter. We also saw meadowlarks (a first for me) perched on some dead branches and a fence rail, a juvenile northern harrier hunting low over the scrub bush, and a black-throated sparrow enjoying the convenience of a bird feeder.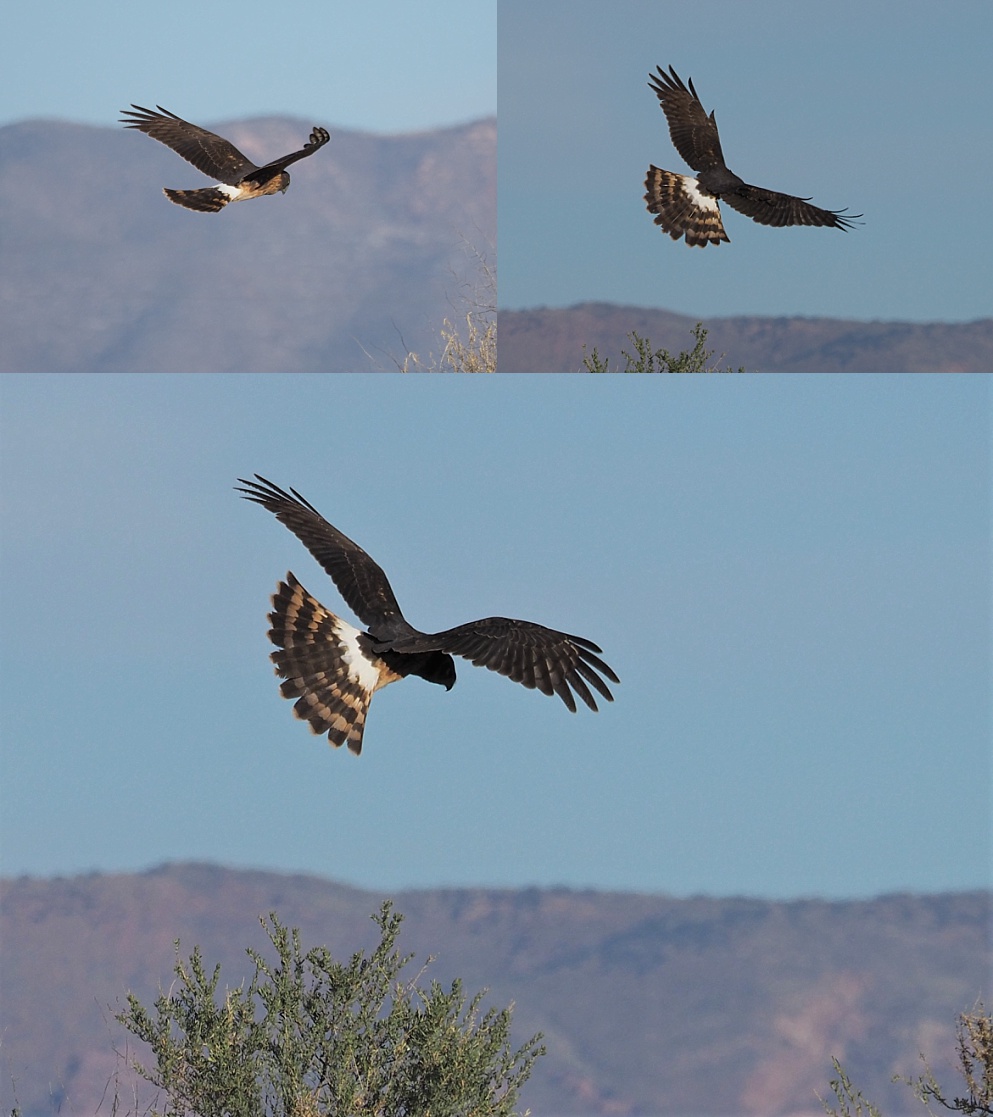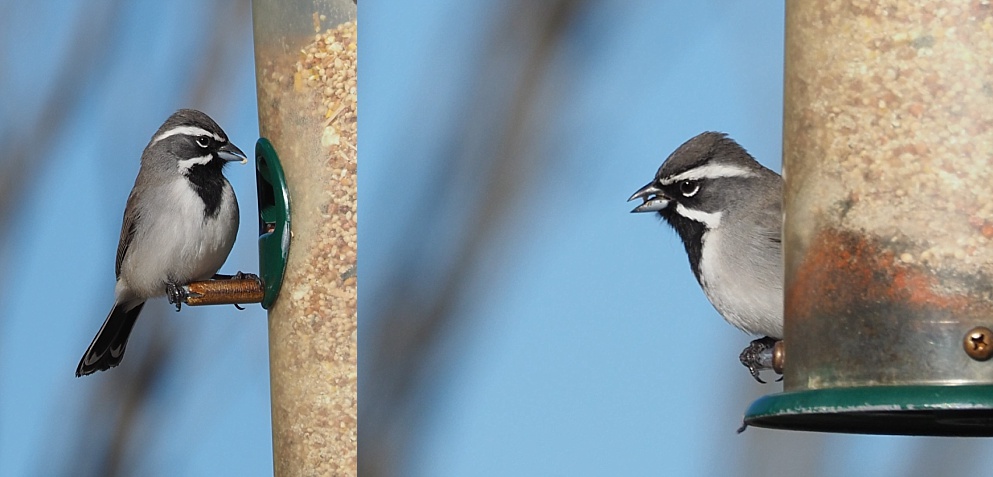 The Gospel writers don't mention what birds the Magi saw. An odd omission, it seems to me.