Making my way back across the driveway from the drippy trees, I saw a fly on our pinky-winky hydrangea. And yes, it's embarrassing to have a plant with such a silly name in my front yard. I mean, as August's white flowers shade into September's deep pink, people stop and ask what it is.
Now, for my money, a fly is not an inherently worthy photographic subject in the same way that a grasshopper or a dragonfly is, but love the one you're near, right?
And so, even though I don't much appreciate flies in the usual way of things, I already had my camera in my hand so I took a what-the-heck shot, hoping to capture its colours and little hairy legs in the sure-to-be-transient sunlight.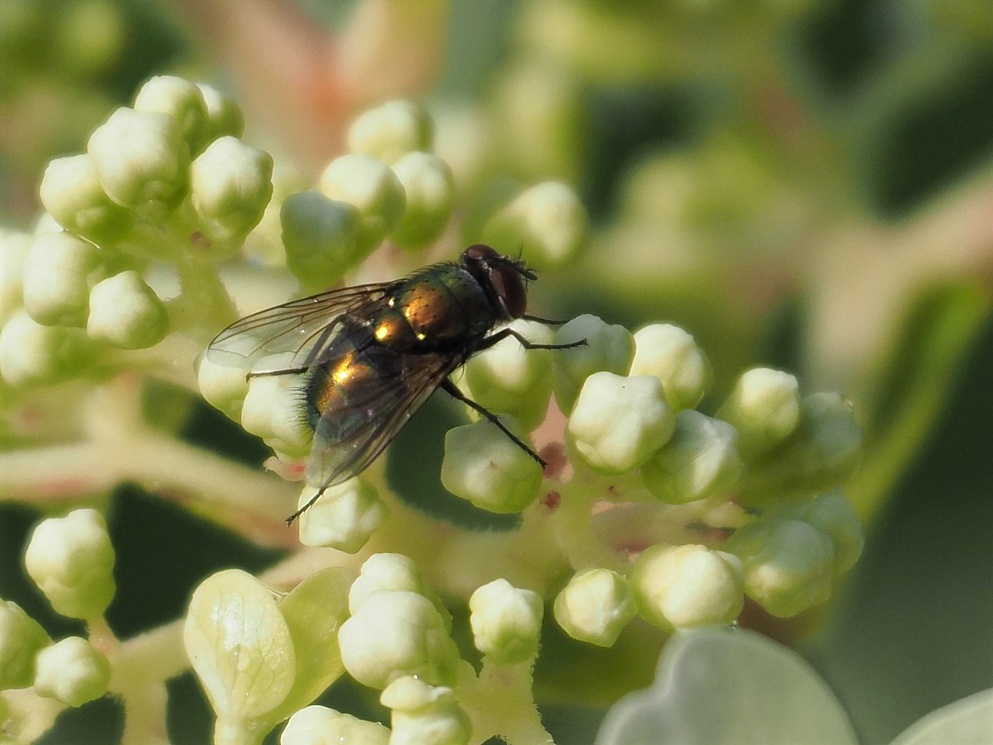 But when I cropped the shot, I noticed something else. The spots of reflection cooperated to make an impressive replica of a tribal mask or a demonic/monster face. I wonder if the fly knows that someone scary has his back.