There was no dawn this morning, just a gradual fade from black to gray. Gray sky. Gray rain. Gray puddles. Gray car, even. This will give you the idea.
OK, I took a few liberties but none that aren't true to the lived/felt experience: The camera never quite does justice to the drab pervasiveness of gray. To its . . . grayness. And here's the thing: It isn't even an award-winning gray day. A day to live in weather infamy. A day with which to regale the (eventual) great-grandchildren, the grandchildren already being well past being impressed by our stories.
You think *this* is gray? Ha!
Let me tell you about a gray day in '21!
No, it's just an average, sodden, wet-foot, boring, rainy gray day. A gray gray day, we might say.
And yet, as averagely gray as it is, I expect the rain and wind will strip most of the fall leaves off the trees, rendering gray indeed most of the vistas in these here parts: vistas I saw just last Monday as a friend kindly squired me around the countryside west of Ottawa.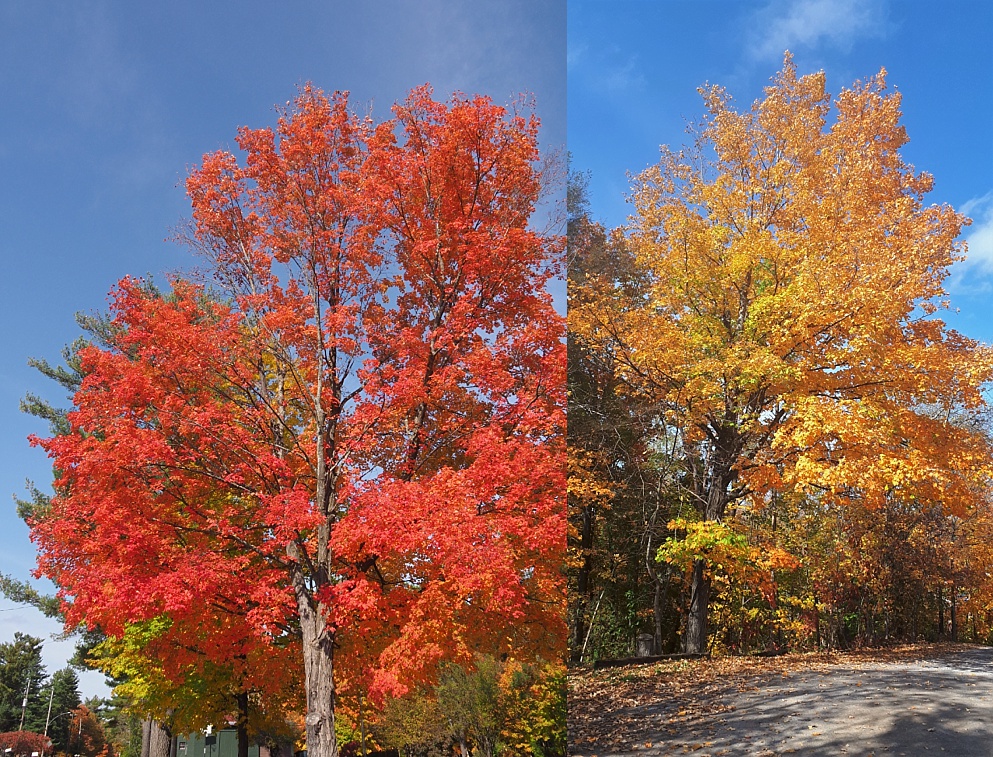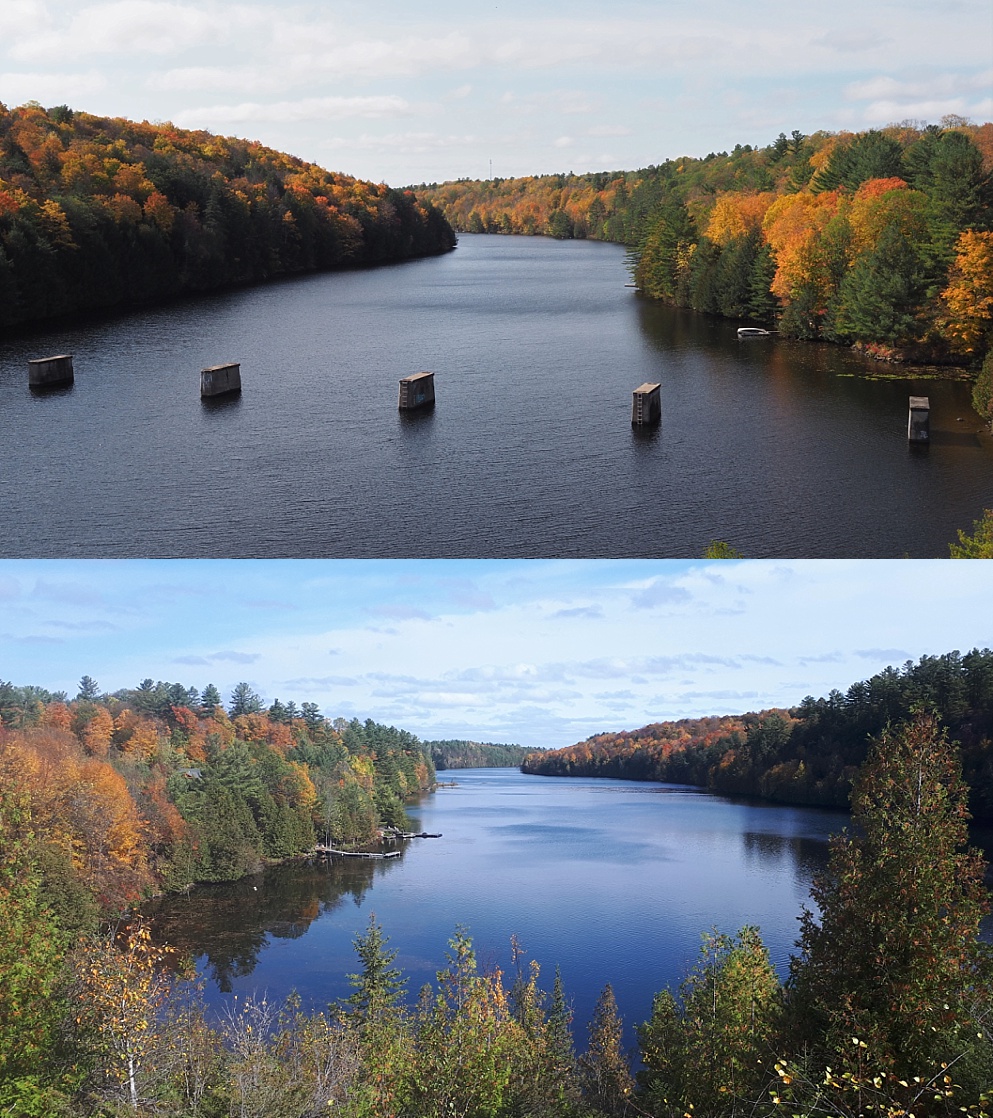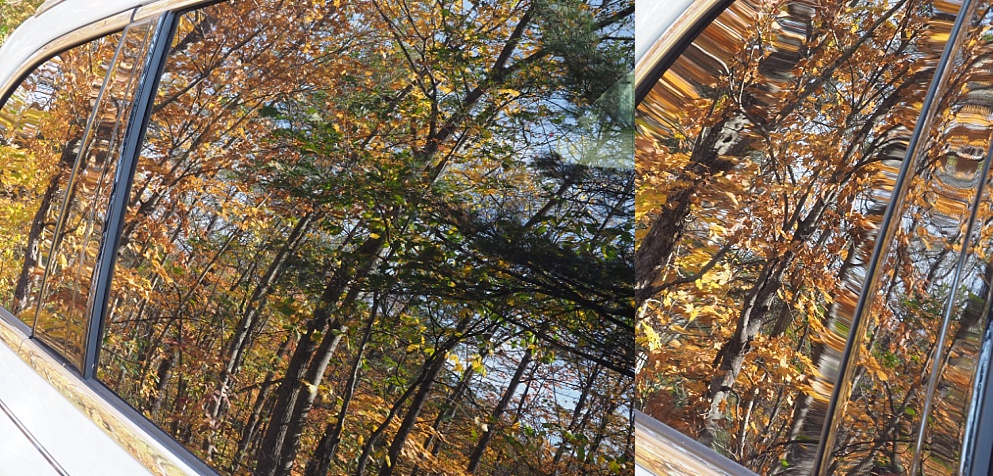 Their memory splashes warmly across this otherwise nondescript gray day. Their transcendence, however transitory, holds out a hand of hope to those weighed down by true troubles as well as to those merely nibbled to death by unremarkable, run-of-the-mill, average, gray troubles. The fall colours don't last, but they lift the heart just the same.
We don't last either, but maybe we can do the same.