I don't know whether Kia's design engineers intentionally included features that enhance its reflectivity. I do know that the Big Guy usually keeps the Kia clean enough to serve as a good reflector:
As we returned from a walk to the parking lot at Chapman Mills conservation area — seasonal home to red-winged blackbirds, dragonflies, New England asters, and fall colours, and year-round home to a lovely bridge — I caught this view before getting back into the car.
It makes me think I should forget the walking. Just drive the car around, stop, get out, check for reflections, and repeat.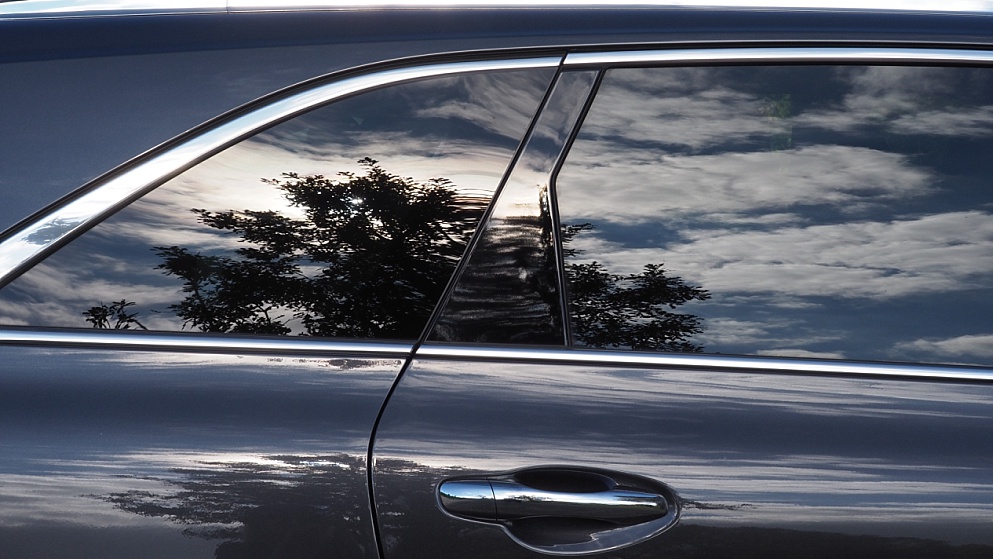 ---
Postscript: Here is Laurna's photo, referenced in her comment.