From even a mile away, Whitewater Draw is not just un-remarkable, it's darned near un-visible in the surrounding desert. As we drive through un-changing, scrubby landscape, we trust Google Maps only because we've been to this nature reserve before. But we're not the only ones who are having trouble spotting the reserve: A half-mile short of the target, the app throws up its hands.
Good luck, guys! It's around here somewhere . . .
The turn off the dirt road onto a dirt trail is marked discreetly by one of those amazingly free-standing three-log arches/gates/entrances/whatever that in other places announce the name of the ranch. In the scant widening of the road that passes for a camping area, the permanent outhouses are out of paper; of the four temporary port-a-potties, one is on its back. Not an inspiring foyer for the site.
We continue to the parking area. As the engine noise dies, I open the door in anticipation. Yup, I can hear them even though I cannot see them: Some few thousands of sandhill cranes clucking, trilling, and flapping.
As we walk along the dikes bordering the pond, we finally see the birds. Like most miracles, I guess, it kinda sneaks up on you and then is all over you.
There are birds on the ground.
There are birds all over the ground.
There are birds in the water.
There are birds all over the water.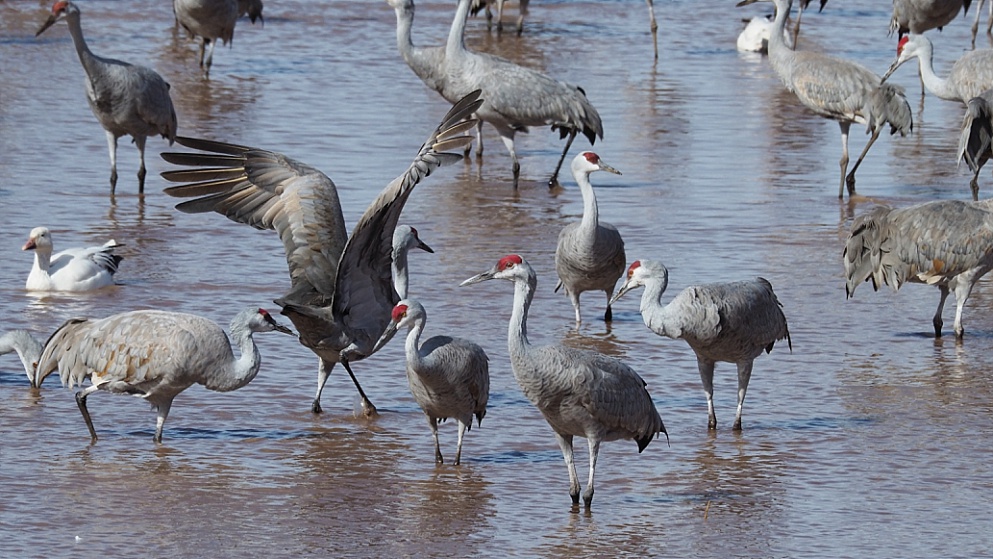 There are birds in the air.
There are birds all over the air.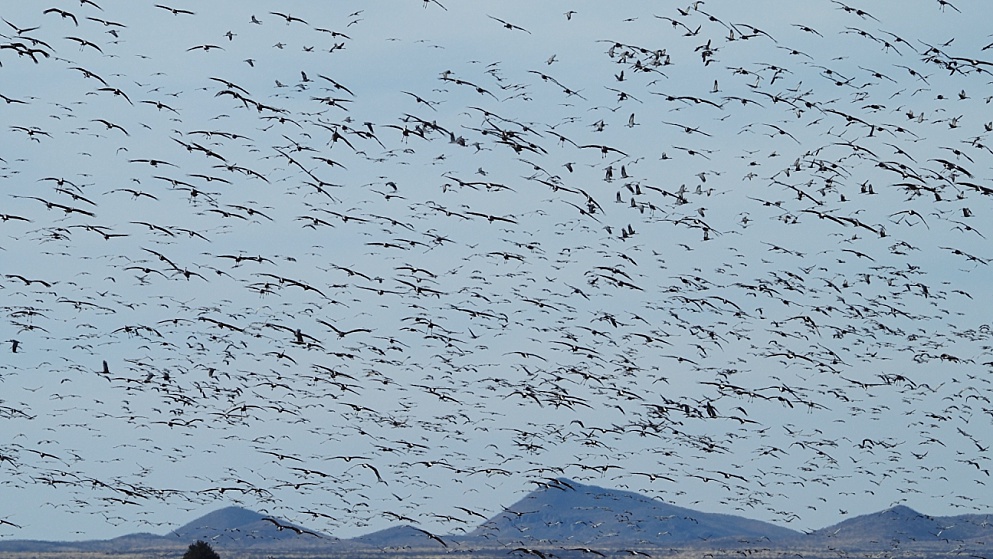 I'm happy with these photos, but I think the video does a better job of giving a sense of what it's like to be there, with birds all over.